Akame Ga Kill: Season 1
(2014)
You might also like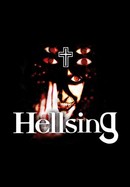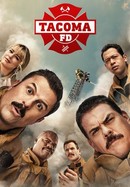 Rate And Review
There are no critic reviews yet for Akame Ga Kill: Season 1. Keep checking Rotten Tomatoes for updates!
Audience Reviews for Akame Ga Kill: Season 1
Spoilers Ahead: Akame Ga Kill. A name that strikes my PTSD. The plot of the show is essentially this: The MC, Tatsumi, is traveling when when he encounter Akame and Leone. After a little violent encounter Tatsumi is forced to recognize the corruption of the land he found himself in. Then he goes around with his new team called "Night Raid" trying to destroy this corruption. Cool right? Wrong. The anime decided not to follow the same path as the manga and killed off all of the main characters, besides akame. Even Tatsumi, the MC, wasn't excluded. In the manga, Leone, Tatsumi, and Akame survive. If you still decide to watch this show, I wouldn't build an emotional connection to ANY of the characters.

ANIME FANTASTICO LO CONSIGLIO VIVAMENTE

Good show that did a good job developing characters. times slow but still keeps your attention.

Goes without saying: If you start copying Naruto's sharingan and even putting a guy with the same abilities as Zabuza you really ran out of ideas. Generic and predictable plot. This doesnt deserve more than a 5/10

A interesting show about assassins that was kind of enjoyable but very slow at times.

Honestly I don't have much to complain about. Yes it was rushed so I can't really give it the full praise it would've gotten otherwise. Despite that I will say it conveyed very deep messages while have its humorous side. If you like action and war you'll probably take a liking to this one. Perhaps I'm a bit biased based off the manga which was much better than the anime. I also just wouldn't suggest this for anyone who doesn't have too mature eyes as it can get violent to a standard. Overall I can't say I wasted my time watching this. Thanks for reading!