All American: Season 2
(2019 - 2020)
You might also like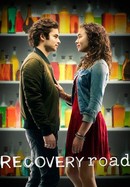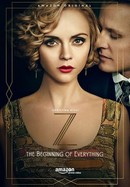 Z: The Beginning of Everything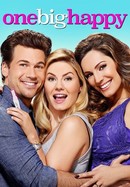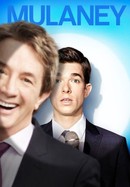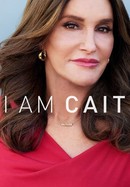 Rate And Review
All American: Season 2 Videos
All American: Season 2 Photos
News & Interviews for All American: Season 2
Audience Reviews for All American: Season 2
Season 1 made this show interesting. Season 2 made me think this show is the greatest thing ever made.

Season one was an awesome football show. Season two is a soap opera

Amazing show that tackles real world issues with good drama and character dynamics.

The cast, the plot, the music, everything about this show is on point!

love this season. it's really interesting and definitely stood out in its network with all the other shows they have. It's fresh and has some sort of realness to it (compared to the other cw shows). Spencer and his friends have to deal with all the typical teen stuff while at the same time fight for crenshaw

Great season and I liked it even better than the second. Don't know why the audience score is in the 60s but I loved it.

Wow this season stepped up its game and really communicated its themes better such as pressure, depression, and addiction. While this season tackles quite a bit it always makes sure it knows its actions have consequences which is something I love about the show but the only thing that keeps this season from a perfect season is goat yoga... well no but that was an incredibly odd joke to put in the show and it felt so off compared to the usual tone as well as it being used during a time that felt inappropriate. If you are confused so am I but for some reason they decided to make a joke about goat yoga and then actually had the characters do goat yoga in the show which would have worked if this wasn't a drama. But the real issue that held this season back from being perfect is the last two minutes. About twenty seconds of the two minutes to put in a cliffhanger for the next season. I was extremely happy with where they were going to leave off the show, all the characters got their summers set up so we know where they will be at the start of next season which corresponds to the start of their school year. I loved where all the characters will be at for their arcs at the end of next season except for Spencer. Don't get it wrong the consequences of the show are important but Spencer's next arc is roughly the same as his arc for the second half of this season so I am not looking forward to seeing the same thing but in a different place and Spencer will no doubt keep it a secret which shows that his character just did not grow from the events of this season. Still the show deserves praise for how it handled the rest of the characters and this season was an improvement over the first with better arcs as well as plot which subverted my expectations in pleasant ways. If you liked the first this season is an upgrade.

Season 2 is a bit of a step backwards because of too much focus on the best friends hip-hop work, but the rest is still great.

Season 1 was great. Season 2 not so much. Way too much heavy handed drama. Not sure they can say this is even remotely based on a true story at this point.

I can't figure out why the ratings were bad for this season. This show has tremendous drama.