American Playboy: The Hugh Hefner Story: Season 1
(2017)
You might also like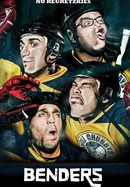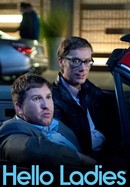 Rate And Review
American Playboy: The Hugh Hefner Story: Season 1 Photos
News & Interviews for American Playboy: The Hugh Hefner Story: Season 1
Audience Reviews for American Playboy: The Hugh Hefner Story: Season 1
This documentary and real life enactment series is as slick and sophisticated as its legendary founder Hugh Hefner, and the playboy lifestyle he created. The production values are amazing, and the soundtrack is even more delightful. It's quite interesting to take a journey of multiple phases with Hef, starting from his unmooring from puritanical beliefs in the 50s, to his adoption of his own dreamed lifestyle inspired by his friend and promotions manager Lownes. One could fault Hef for the destruction of family values across the world, and for increased unhappiness of humankind. But one must admire his tenacity and vision to fulfill the lifelong dream of most men worldwide, debatable on its own merits. The story of Playboy is also a direct parallel to the story of America, born at a time of great rebirth, optimism and progress - the roaring 50's - when millions fulfilled the American Dream of a better life. Many great brands were born at this time, and Hef's boat rose with the tides. As we well know the bitter division of racism is alive and well in America today. Hefner broke ground with courage in the era of civil rights when he showcased talent of all races, ignoring the rage of racist Americans. His support of legends like Nat King Cole, Sammy Davis, Ella Fitzgerald and Aretha Franklin are indicative of his tremendous courage and vision. At critical historical junctures in the long story of America, playboy provided a much needed platform for the frank expression of views. One could definitely claim to have bought it for the articles. The honest and impartial coverage of civil rights issues is itself a permanent accolade. There are some good learnings from the lifestyle that would benefit most men especially today - confidence, tenacity, vision, instinct, suaveness, sophistication, refined tastes, pursuit of perfection, learning and wisdom, literature, arts, music, science, politics, etc etc etc. It was not all about the sins and pleasures of the flesh - it was also about rising above the original and becoming the best version of oneself.

I enjoyed this. You learn a lot about Hugh Hefner. I didn't realize how progressive of a thinker he was. He put black people on the cover of his magazine at a time when that was rarely done and he knew he'd lose readers because of it. He invited people like Aretha Franklin to play at his first Playboy club. He did an interview with Malcolm X that he published. Steve Jobs said it was the single most important thing he did in media. He was extremely forward thinking and really helped push race relations. He pushed people to think in new ways by exposing them to new things. This doc goes into detail about it all. It's very interesting

Loving this show. The era and the history, plus the storylines and steamy scenes. Quite entertaining.

Playboy's contribution to the defense of the freedom of speech is an interesting angle...

The first two episodes were pretty solid. Learned a lot about Hef - this series tried to take two maybe three episodes of content and stretch it over ten -

At first I wasn't interested in this homage to narcissism but got hooked on American Playboy hoping for a period piece , like Best of Enemies (Vidal vs. Buckley). I am grateful to it for leading me to read Gloria Steinem's work A Bunny's Tale. The more you dig the more the arrogance of American Playboy: The Hugh Hefner Story starts to unravel. In the sense that this series made me think about where we are today I am equally grateful. American Playboy is a good binge, but Hugh Hefner was not an architect of the times he was more a passenger on the bus of the 60's. Thats being kind.

An interesting look at some of the struggles and triumphs of Playboy and Hugh Hef.

Meh, it starts Out interesting but soon becomes creepier and creepier

Great show..Never thought this is the real story behind hugh hefner..waiting for season 2..

A thought provoking and informative series on one of the worlds most famous magazines. While the acting could be improved on, the documentary style saves the series and keeps it engaging and entertaining. Definitely worth the watch.