Arrow: Season 2
(2013 - 2014)
Where to watch
Buy from $1.99
Subscription
Buy from $1.99
You might also like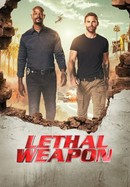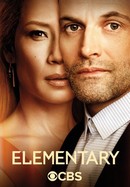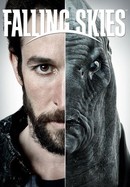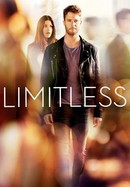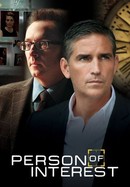 Rate And Review
News & Interviews for Arrow: Season 2
Audience Reviews for Arrow: Season 2
Great season, but i think it was a little too long for my liking.

I always remembered season 2 as being my 2nd favorite season of this show, right after season 5, i was right. A few minor issues in this season, they made Laurel dirty. In purpose they made her the worst character ever for most of the season. Laurel also learning oliver's secret was a bad idea in my own opinion since she dosen't belong in team arrow. My other issue is plot armor and inconsistency in the strenght of people injected my mirakuru. They can destroy steel doors with their hand and yet they don't kill everyone in one punch man style. Secrets also creating character growth feels lazy as usual. Despite everything i said, this season was amazing. I don't like love triangle and yet the 4 sides love triangle didn't bothered me since it was sub plot from sub plot and that made sense, it was also better then what we got with laurel-tommy-oliver. Roy harper was AMAZING. Early during the season, Laurel was a mirror of Quentin from season 1 and Quentin was a mirror of Laurel in season 1, wich was genius, well written and interresting. Tommy death did affected everyone in the cast, wich is great. Sara, one of the best supporting character the show ever had was also AMAZING. Team Arrow was still small. I hate the fact that Diggle goes in the field without a mask but at least hes not always on the field. Sebastian Blood is a perfect mirror of Oliver. Having two vilains was AMAZING. Slade Wilson was clearly a better vilain then malcom merylin. League of assassins being introduced was great. ARGUS was also amazing. Action packed, mystery. No episode felt filler despite a 23 episodes format. Flashbacks were also GREAT, giving us IVO a better vilain then Flyers. Arrow season 2 is the perfect follow up for season 1. At that point, not everyone is a vigilante or hero yet, wich was great. Very entertaining season, among the best season of any super hero tv show ever made. Quentin was one of the best characters in season 1, hes still up there, despite a different story. Nora storyline was the best we could have after what we got with her in the previous season. Everything that was well done in season 1 was done better in season 2. We also meet with Barry Allen. On my first watch, i never thought we would get a flash tv show as spin off, then a few mounths later we got the flash first season getting a trailer, that felt amazing. Oliver-Barry friendship was great. Laurel doing investigation and lawler stuff felt great! The season was very emotionnal and well done. Can't wait to re watch AGAIN. I already watched it maybe 8 times? 10 times? Team arrow had the perfect size at that point. Suicide squad was great, that season was epic. Nora running for maire was good. Malcom coming back from the deads was good. There is much more to love then to hate when speaking about this great season. Since i can't give 9,5 out of 10, i am giving a well deserved 5 out of 5. I suggest everyone that hasen't watch to watch.

Esta temporada por fin apareció Deahstroke

unreal season, better than s1 which shows a lot bcuz s1 was amazing

Season 2 is the point where Arrow absolutely peaked in the performance. We were used to seeing Green Arrow do martial arts while fighting and always maintaining his secret from his sister and mother, but here we have one new character who will destroy his life and we all love to see in Batman cartoons - Deathstroke. With the help of Mirakuru, Deathstroke has created his army of super soldiers. This is a pretty high stake, and honestly I think this should have been the furthest Arrow goes with sci-fi elements. After the deal reaches his family Oliver realises he needs to trust others. And while he brought Roy Harper in, he let Thea out of his life which ruined things further for him. After the death of his mother he realised his priorities and saved Starling City from what would have been a nightmare in real life. It had the most satisfying ending, and I even liked this season more than The Flash. Speaking of The Flash, it did a good job keeping Barry's appearance subtle for his setup in future Arrowverse shows, something Arrowverse really needs to learn to do nowadays.

This was probably my favorite season of Arrow. The characters they introduced and the nostalgia and easter eggs. Not all the episodes are well done, but most of them are and it didn't feel like there was too much drama.

Amazing! Super good villain. Even better than season 1 IMO

Strong live action dc tv show Season. This season introduced death stroke , black canary , suicide squad and the flash . The episodes in this season are great but episode 15 -23 are the strongest episodes in this season

As if this show couldn't get and better. The CW up our expectations by giving us Arrow Season 2. This season of Arrow is absolutely amazing with a fantastic storytelling, amazing villain, amazing plot wist, and fantastic flashbacks his season of Arrow got everything that made season 1 great and made even better somehow. With the main villain being Slade Wilson you get to see how the Island not only changed Oliver but also changed Slade. You see how the flashbacks connect with the story and how Oliver had to make an impossible choice and by making that certain choice impacted what happened after the island. The final battle between Slade and Oliver is amazing and the fact that every couple seconds you get flashbacks to where Oliver and Slade are fighting on the cargo ship and you see how Oliver has changed by not killing Slade the second time around. Overall this is the best season that my dad and I have watched so far.