Where to watch
Buy
Subscription
Buy
Buy
You might also like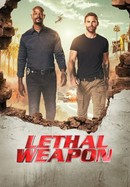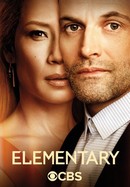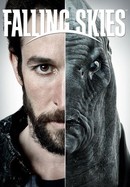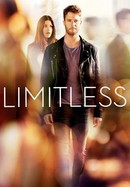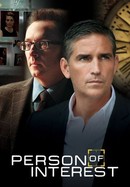 Rate And Review
News & Interviews for Arrow
Audience Reviews for Arrow: Season 3
Not my cup of tea the first half was decent, but it was clear the showrunners didn't know what they wanted to do with this story, and Arrow betraying everyone was a middle finger to the audience.

This season is not that bad or good. You are really looking forward to see what happens as a results of the different conflicts, but you dont really wanna see the conflicts unfold. A lot of characters escalate drama out of character and sometimes out of nowwhere. Espcially Thea and Felicity do not reacts according to charater a lot of times, making this season a bit odd and weird to follow sometimes. And just like the Flash, Arrow do not learn from his mistakes. His mistakes being that keeping secrets from the one closets to him

After 2 great seasons, the writers relaxed.The season wasn't that terrible, but there were a lot of boring moments, the villain wasn't the best, Laurel was a little overweight.But there were also good sides: Oliver in the League of Assassins, Roy's costume, the fake disclosure of the Arrow, the unexpected death of Sarah.

This was a good season, but somehow I liked Brick more than the main villain.

Everything that season 2 did so well is no more here. Everything bad this show has been doing for 2 seasons is amplified here and becomes boring and unbearable. You can tell the CW got their hands on the show, because it doesn't feel the same way.

This season of Arrow is when you call tell that the show was starting to fall. This season definitely wasn't bad but it wasn't great . The villain wasn't vary good and it felt like a repetitive story. overall and 6 out of 10

Not my cup of tea the first half was decent, but it was clear the showrunners didn't know what they wanted to do with this story, and Arrow betraying everyone was a middle finger to the audience.

The start of the downfall of arrow take place during this season. As a fan of the Arrowverse, with Arrow being my favorite show in it, i was crushed to see how bad the show became during this season. Season 1 had malcom, dark archer as main vilain. The guy had charisma and without seeing it, we had bit of his backstory to make him more interresting. His dynamic with the entire cast was amazing and the reveal was great. Season 1 may have a few issues here and there, none of said issues ruined the show. Season 2 was in my own opinion the PERFECT follow up to season 1, with slade wilson, deathstroke as main vilain. Here again, he had A LOT of charisma and backstory. Season 3 is a joke that tells us its no more grounded, its no more about vigilante. Now people can comeback from the deaths because reasons. Now the vilains are not criminals, they are meta human and they are an army of ninjas. Season 3 tells us ANYBODY can just pick up a suit and become a vigilante without getting killed the first night they try to go out. Laurel becoming black canary was atrocious, remember in season 2 when it took both Sara and Oliver to take out ONE league of assassins ninja? ya, now Laurel flip several assassins left and right, no issue. We speak about a laurel that had a few boxing classes with a former vigilante and a few classes of self defense, shes no warrior. Oliver trained for 7 years during the events of season 2 while sara probably had 4 or 5 years of training inside the league. Remember when Quentin first went out of his way to put Oliver in jail, but then became an ally of team arrow? ya, now, because they are out of ideas for him, they make him an ennemy AGAIN, here is the issue, the reason is not justice, its because hes pissed off that laurel and oliver both lied to him. very cw-ish. After watching this season im like me too i want to put on a mask and fight crime since it look easy. Ras al ghul, boring vilain. Can't stand felicity anymore. Sara was my favorite character in season 2, they killed her off on the first episode. Oliver going to get killed by ras al ghul instead of trying to bring his team and shoot him with guns made no sense. Malcom used to be great, is still interresting but hes not enough to save that mess. Hong Kong flashbacks were really bad 90% of the time. The only things to get from said flashback is massio and his wife friendship with Oliver. This season is mediocre at best. Some episodes were well done, other were boring. Better then season 4. I wished Oliver truly became ras to save his city. Season 3 is wasted potential. fun to watch in the background when doing something else.

Esta temporada no me alcanzo el nivel ni su antagonista

Everyone normally says that Season 4 was the worst season, but in my opinion that title goes to Season 3. It really surprises me how the show suddenly tanked down so quickly, considering it was so nicely set up and The Flash was done so well in spite of being made by the same crew. Laura Lance had started to become the most annoying character in the franchise. She simply doesn't understand she isn't strong enough to fight criminals in spite of failing repeatedly. And she trains with Wildcat to become one. She's so cute, and yet she does boxing while wearing black (which Ted had asked whether she will take red or black and she said "obviously" black, like why?) and she doesn't even show her navel or legs. What's the point of a beautiful woman boxing if she doesn't even look hot? And of course Wildcat just dies in a street fight because there was no better way to resolve one of DC's first superhero's fate. Finally we thought this season will pay up because Ra's al Ghul is the big bad guy here, and how it ends? Just one word - terrible.
See Details