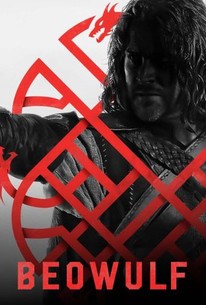 You might also like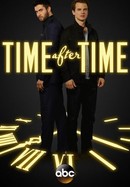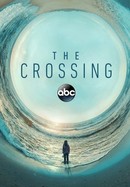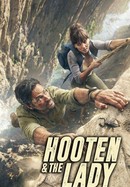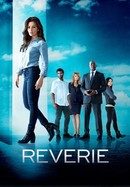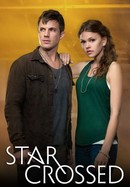 Rate And Review
News & Interviews for Beowulf: Season 1
Audience Reviews for Beowulf: Season 1
I didn't know there was africans and Indians in the 6th century Scandinavia, very disappointed.

While it is true you can see borrowed themes from some of the best Sci-fi (Game of Thrones, Lord of the Rings, and Dune), the show can also be seen as telling a new story of Beowulf, and breaking some menotonous genre clichés. The show bucks trends in sci-fi showing female leads as vulnerable, while not making any one character overly powerful. My one big disappointment is waiting and not getting to see Beowulf become the beast that rips monsters arms off.

I think it is one of the better syfy-mith based tv shows I've seen it wast wasone. it was put out at the wrong time because of game of thrones and Beowulf wasn't promoted properly. I'm of any type of tv shows but I just found out about it 4 years later. I have almost all the live streaming apps subscription

Beowful. Firstly, when a story has stood successfully for 1,000 years, why would you change it beyond all recognition? Beyond naming some characters the same, there is nothing remotely similar. People tuned in to see BEOWULF and had to sit through Land of the Lost. Grendl was a major threat in the original. There are no major threats in this show, just episodic small ones. A troll here. A man there. Ok, now two trolls, or three men or some snow-goggle people. Danger doesn't even get off the ground. But you don't have to know the plot of the epic poem to be turned off by this series. Costumes are a general mishmash of parts of thrift clothes that show up, still looking like the 1950s alligator handbags or 1970s trouser belts they were re-purposed from. Thrift shop re-purposing also means there is no cohesive style or 'look' for the series. Everyone in Bregga wears the same blue shade. Everyone in Varni wears the same shade of gold. Its lazy of the costumers and shouts out its low-budget. Too many synthetics...and that's unacceptable...audiences demand more from their epics now than aluminum swords and nylon tunics. Acting? child actors were horrible. And though pretty to look at, for our hero we get a two-dimensional Kieran Bew because Sean Bean is too old. Ed Speleers was one of only two talents in the series; though he was written a one-dimensional character (forever frustrated man), he does as much as he can with the little he was given. The second talent is David Ajala. Ajala is given a one-dimensional character to work with (forever indignant warlord), but he made that 1 dimension pop. The rest do what they can, but William Hurt's Hrothgar is a throwaway. I wanted to love Joanne Whalley in it..so I'll give her this; that she couldn't feel powerful in the bad hairstyles and Maid Marian's hand-me-downs they stuck her into. Since all the acting was bad across the board, that can only be the directors' faults, though the child actors was obviously casting failure. You have to direct actors to pull their emotions from them, not just tell them to move from point A to point B. CGI could be better. Grendl is Gollum when Grendl was supposed to be/could have been so much more. Writing? generally poor but some good moments. People ride off into the woods or wander into 'no-go zones' for the sole purpose of getting into trouble so they can be rescued...and they are rescued by the end of the episode. What was good and creative: The running of the fish in Bregan, plus the writers uncharacteristically gave Elliot Cowan some dimension during it. Slean and Kela. Slean and Kela's slow growth toward love and passion would have eventually turned out to be a better romance than Beowulf/Elvina jumping into the sack so quickly. All potential for romantic tension or yearning, is lost immediately if you throw your primary couple together right away. Finding ways to fit actors from other parts of the world into indigenous white and ethnically northern folklore. Sela: a character arc we haven't seen before. Though dadgumit it, writers started creating an obviously intelligent and expert character for her, and then POOF..they wrote her suddenly inept and stupid (in the truth circle) so they could force the episode's sub-plot to end tidily with the end of that episode. But Abrecan and Sela are still a better love story than Beowulf/Elvina. Summary: wanted to love it, I'm all about swords and heroes. But when your swords are aluminum and your heroes aren't heroic? We can only continue to hope that one day someone will film Beowulf the way it was written.

A deeply flawed yet compelling series. Much of the acting was excellent. Set design was great. Some of the creature CGI was unconvincing but still fun given the low budget. Many of the scenes were very imaginative and fun. What really let this series down was some truly idiotic writing. This series could have been subtitled "Gaping plot holes, unmotivated character behavior, and reckless abuse of viewers' willing suspension of disbelief". The writers should be put to a slow, agonizing death -- or at least never be allowed to write another screenplay.

Great story; well-acted. Super visuals

2nd best saga after Game of Thrones. Can't wait for series 2. Keep football, tennis etc. Lets have more Beowulf

Meh! Feels like Shannarah + GOT in C quality...

Interesting story line but lacks continuity, directing is sporadic like the writing. Find it a bit difficult to follow, or else, the editing is bad and leaving out critical elements.

Gorgeous sets, rip-off from Game of Thrones opening, but predictable dramas and characters, and very unlikely sense of history, "monster" aside.