Black Lightning
(2018 - 2019)
Where to watch
Buy
Subscription
Buy
Buy
You might also like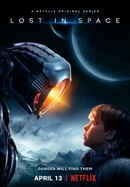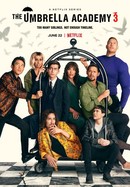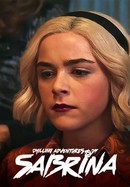 Chilling Adventures of Sabrina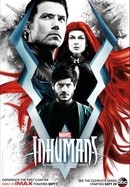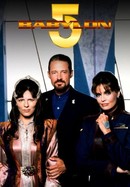 Rate And Review
Black Lightning: Season 2 Videos
Black Lightning: Season 2 Photos
News & Interviews for Black Lightning
Audience Reviews for Black Lightning: Season 2
I always remembered season 2 being mediocre at best, i was wrong. Upon my second watch, it was better then what i remembered. The start of the season is very slow. Season 2 is the improved version of season 1. Season 2 had among the best episodes in the entire seires. sometimes, you can feel agenda being pushed but its still done the proper way. Agenda are there to support characters and build them better. Tobias is a very good vilain but i felt like he was over used. once the kalil storyline over, he should have been removed from the show, letting the markovian taking over as the vilain. Lynn was much better in season 2 then 1 and she was part of the main story and she didnt felt disconnected. Odel is another clichey vilain, sadly. hes one dimensionnal and when you believe hes changing, you are wrong, hes just playing the long game and hes just manipulating lynn, Gambi was amazing as usual. One of my issues would be the fact that nobody stays dead, lala cameback, painkiller is planned on coming back. This season is the average season of the arrowverse. Kalil-jenn running away from freeland was interresting. the school storyline was interresting. jefferson is a great lead for the show. shadow bird, good idea, liking it. jennifer taking the entire season to control her powers made sense and i enjoyed it.

Más larga y su antagonista

It's okay, something to watch.

This show is truly underrated. One of DCs best shows, definitely shows the divide within the community, when unity should be amplified.

Tobias Whale is a strong villain but he is becoming one note the story still slow but deeply interesting.

Way overrated!! Its not because its related to the black culture that its necessarily good. I love the DC universe but you all have to stop being licky with such soporific product.

Not good at all...I mean BL has decent production but a terrible plot and even worse direction

A wonderful superhero drama for the black community. Period. It delivers !

'Black Lightning' is back for another season after a successful first run on the CW TV's first black superhero and the rest of his family continue to fight against crime, social issues, and Tobias Eden the town of Freeland is in disarray after more children are being affected by the green light drug and Tobias is gaining more power Pierce may be out of a job when the school wants to close and his family is going through various changes power-wise and emotionally Jennifer's powers are evolving and Anissa still wants to give back to the town to help get it back on its feet Pierce's replacement takes matters into his own hands by making massive changes to the school but not for the better Syionide is taken out and Tobias has Khalil as his new associate to continue taking over the city then a new hire for kill called Cutter comes in A new band of enemies led by a woman called Looker is in a race war with a group called the Perdi and she utilizes a silver liquid called Element that's deadly to people Anissa plays Robin Hood by robbing from the biggest crime syndicates to help the less fortunate but Jefferson doesnt agree with her mehtods Jennifer meets another meta-human who puts her in a metaphysical safe space to make her emotions and powers stable, it might be challenging for her to put aside her feelings for Khalil More metas are being experimented on inside pods but can they all be saved? is the system rigged? does the government own us? are superiors only concerned with themselves since they dont speak African American? do schools have more money for metal detectors and guns more than books for students? Are schools more comfortable with a white principal than a black principal to make things more accessible?, black beauticians at beauty shops come to express their blackness each visit, it's sadly true to this day that even without the benefits of being rich and white being black means missing out on every opportunity despite the qualifications, society brands us as 2nd class citizens still, how can we be hurting so much and not bleed, The finale leads to old faces and newer ones facing off to determine the fate of Freeland as well as Tobias and Black Lightning What lies ahead for Season 3? The return of a familiar face? A newer enemy worse than Tobias? Can the Pierces still work together as a superhero family? Let's hope the lightning can still strike with this one

I'm wondering if developer Salim Akil has "plan" for this show. You know, the kind of "plans" showrunners have for when and how their shows conclude and therefore write the shows with an overall angle as opposed to just operating on a season-by-season basis like most other TV shows. This second season felt more like just a continuation from what happened before - not "starting a new book" if you will. I bring this up because BLACK LIGHTNING stands out in that it does not feel like it is starting a new story every season but actually telling a much bigger story that will last over the course of multiple seasons. BLACK LIGHTING is still the best in the superhero genre on TV due to its more patient (not to be confused with slow) and dramatic sense of pacing, a continued emphasis on saving innocents in a community that desperately needs saving, and a dedication to deeply exploring its own universe in a way that doesn't fall into a rinse-repeat "villain-of-the-week" structure. This season has Jefferson Pierce (Cress Williams) brought down to a more humble level as he loses his position as principal of Garfield due to not being present when the school was attacked by Tobias (Marvin "Krondon" Jones III) & Khalil (Jordan Calloway). It also explores the fallout of the discovery of the green light kids with Lynn (Christine Adams) leading the science team to try to wake them up and study their powers under the brutal authority of Agent Odell (Bill Duke) as Freeland becomes more populated with metahumans. But Tobias also has his own, alternative plans for these people of great power. Meanwhile, Jennifer (China Anne McClain) is placed under house quarantine by her parents as she struggles to control her volatile abilities - rendering her more powerful than her father and sister combined. But that won't stop her from communicating with Khalil What I've continued to like about BLACK LIGHTNING is the excellent blend of removing much of the procedural trope nonsense (villain-of-the-week, powerful hero always getting confounded by such villain for inexplicable reasons, supporting cast with rather convenient non-super powered talents like limitless hacking & tech innovation etc.) of other weekly superhero shows, maintaining a grounded tone that feels earnest, and excellent episode-by-episode pacing that doesn't turn the show into a slog like how more premium superhero shows are. It represents a direction that I feel like the genre is heading in and I feel that change happening in current shows like SUPERGIRL and especially ARROW right now. In addition, there is a strong focus on character-driven drama as it really is more about the people behind the masks than not. In some episodes, Jefferson Pierce never even puts on his costume despite him being the titular lead and it never feels wrong because you hardly ever get a sense of a separation of identities. Black Lightning IS Jefferson - regardless of whether he wears the mask. One criticism I have for this season, it is that the menace of Tobias Whale seems to have diminished a bit. One could easily blame this on the fact that he is still involved with the show since the tradition as of late is to dispose of the "big bad" in the season finale. But I think it is more that the things Tobias does this season are less involved with affecting the town of Freeland and more of the long game of obtaining super-powered metas to carry his evil deeds. The most menacing he was this season was in his interactions with Khalil, which go from taunting to toying to being brutally violent with a smile on his face. Another would be that I feel like the world building of Freeland took a bit of a backseat most of the time. Not as much screen time devoted to Garfield or other miniscule aspects of the school. Less development on how the town operates like the government, the police structure, and so forth. Also, is Anissa still going to college? If not, then what exactly is she doing other than being a superhero herself and occasionally partying and hooking up with girls? This leads into the indicated direction of the next season, which is going to involve a conflict that expands far outside of Freeland to a country called Markovia - of which presumably the US is going to be in a eugenics arms race with (and if STAR TREK has taught me anything, it's that such a war - cold or hot - will not end well). This concerns me as I worry the show is going to start straying away from its heart which is about the living and breathing town of Freeland and more on a foreign policy conflict in a fictional universe. I mean, it's better than doing this at, say, season 5, for that would come off like "jumping the shark." If Akil and his writers figure out a way to thematically blend the two settings, I'd be interested to see. But as of right now, the direction is concerning as I just don't feel like they're done focusing on saving Freeland and hope it won't get ignored. But as of right now, it is like I said before - still the best in the genre right now.
See Details