Black Lightning: Season 3
(2019 - 2020)
You might also like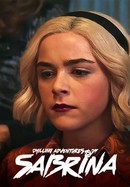 Chilling Adventures of Sabrina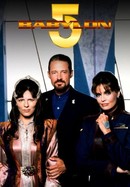 Rate And Review
Black Lightning: Season 3 Videos
Black Lightning: Season 3 Photos
News & Interviews for Black Lightning: Season 3
Audience Reviews for Black Lightning: Season 3
i always remembered season 3 as being the best season the show ever had, i was right. All three chapters were well done and very interresting. Not having Tobias as main vilain of the season made this season special since Tobias had a big role in the other 3 seasons the show had. Odel, head of the ASA is very interresting, i can't say the same for both of his generals. Both generals are just one dimensionnal clichey military people that have the generic goal to save humans by any means necessary. Odel is more interresting since sometimes he does good stuff to gain trust and hes a master of psychology, able to control people with words. Funny thing, he keep his words, when he says something, he will do it. As usual, one of the weaknesses of the show is the lack of black lightning in it. Tobias being only a side vilain made him more interresting. The writting of the show is as good as ever. Military take over in time of war was very interresting to see in a super hero tv show, it was also well done. Most of the episodes in the season felt like a 9 out of 10. henderson being a double agent was a great storyline. Lynn drug addiction was an interresting storyline. Painkiller dealing with his double personnality was great. Jennifer asking questions if she should work or not for odel was well done. Knowing how Henderson's death affect Black Lightning in season 4, re watching henderson last words to jeff was much more emotionnal then it was on my first watch. Grave Digger was too strong but he was still interresting. adding grace was also good. The story was well done and entertaining. its rare i say that but 16 episodes was the perfect number it needed to tell the story. It was near perfection. The generic generals were the reason why the show was dragged down. Lady eve and Jace were also over used characters that dragged down the show.

This show keeps getting worse,. I will give season 4 a try but I'm just about to call it quits.

Not gunna lie, the villains are tough to love throughout this series, but the writing has gotten significantly better along with some incredible performances from all of the actors. Cress Williams IS Black Lightning. Personally i dont watch many other arrow verse shows because the acting is so abysmal and cringe in most of them. This season introduced villains that were much better than the previous seasons. It feels like this series is finally getting its balance. Great Great Show.

Who needs good writing when you have the obvious pander tropes. I wish this show was enjoyed more by who it represents, not others looking for a moral pat on the back.

Cress Wiliiams, Nafessa Williams, China Anne McClain, Christine Adams, and Marvin Jones III return for a third run of the CW's first black superhero. The season 2 finale had Khalil disabled again, Jennifer was getting a handle on her powers, Jefferson finally put Tobias Whale behind bars, Anissa just found out Grace's secret as a shapeshifting metahuman and Agent Odell of the ASA warned Jefferson and his family of the Markovian war brewing on the horizon. Season 3 opens with Black Lightning gone once again from Freeland, the ASA has rounded up several metas for protective custody, and the Markovians are just one of the many countries wanting to round up the most powerful superpowered beings. The metas are also suffering from a fatal disease that breaks down in stages. The city is officially on lockdown and Anissa dons the persona as Blackbird since Black Lightning is out of the picture. Khalil is back on his feet but more deadly since he's being utilized as an unstoppable fighting machine, Jennifer still believes he can saved though. Jefferson and his wife Lynn are on lockdown but if they can help Agent Odell save the other metas then they have a chance to go home. Jennifer has a chance to use her powers to do some good for Agent Odell. Lynn starts taking greenlight though as she feels he research is being exploited and she encounters a meta-human Gravedigger that ties all the way back to the creation of the first super-powered brings. He could also take any ability he desires making him unstoppable. This season also finally has this Afro-centric superhero cross over with the other CW Arrowverse characters for the 'Crisis on Infinite Earths' special to stop the end of all universes. Lady Eve also makes a return with Lala still dealing with their own cartels. Are laws not infallible?, does race enforce everything in America, judging someone by the content of their character: is it still a fantasy or reality?, has anything in human history changed, gotten better or worse?, the amount of anger that builds in someone after so much time after the constant mistreatment of another community shows, there's being on the right side it wrong side of history The finale leads to a big showdown between Gravedigger and Jefferson's family and other metas whom were wronged by the ASA. If all else fails Freeland will be wiped clean from the face of the earth. This was a vast improvement from the previous season I gotta say. Cool newer characters and more rising stakes. Definitely got better towards the finale. More things will change big time for Jefferson, his family, Tobias, and the other residents of Freeland. But can Black Lightning still be a beacon of hope when everyone else turns away? Looking forward to season 4 but it stinks it's gonna be the last one. I just hope they can resolve everything with this one among the many superhero CW programs.

Incredible season and one of the best seasons in Arrowverse. Incredible story, incredible visuals and incredible action sequences. The new suit for Black Lightning, Painkiller getting an upgrade, great storyline for Lynn as well as great roles for Jen and Anissa makes this a great season. Add the awesome Earth Crisis episode and Wayne Brady as Gravedigger, this was an absolute treat. The Markovia conflict was intriguing and The Outsiders team up was fun too. People review bombing this show are mostly white supremacist so ignore the low user ratings and enjoy the show.

Its boring. Maybe I had my hope up hearing about how spectacular it was from critics. But I have no idea what they liked.

Season 3 is not that bad, due to the fact that the actual story is improving, although the characters and other stuffs are still not that interesting, it is still the worst TV of Arrowverse.

This might be the best season yet thanks to some fun new charecters.

Season 3 was the best! This show just keeps getting better and better.