Black Sails: Season 1
(2014)
You might also like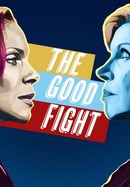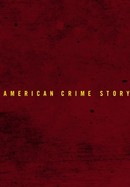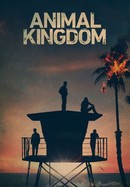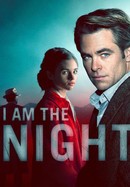 Rate And Review
Black Sails: Season 1 Photos
News & Interviews for Black Sails: Season 1
Audience Reviews for Black Sails: Season 1
This TV series overall is a pure hidden gem! Season 1 is a little slow to get going but if you bear with it, then there are great story lines, characters, turns & twists and the acting is really top notch throughout! For me, this series was like watching Game of Thrones in the Caribbean!

This first season kinda struggles to find a personality by trying to appeal to an audience who, at the time, only had eyes for Game of Thrones. But it *is* an awesome first season, even if it has flaws. Don't worry: the next seasons have none of that and know what story they want to tell. This whole first season is a good, even if long-ish, exposition for a story that gets bigger and smarter. Give it a chance, and you'll be rewarded.

Watched after some folks recommended it as one of the best shows recently. Found it fun, briefly, but then the TV-ness of it set in... seesawing between overdramatic and underplotted, with many of the characters looking like models and the camera maintaining a penchant for lingering on six packs and pecs. A less funny, less likeable, over-sexed pirates of the caribbean.

Terrible, long boring drama scenes, unrealistic, unhistorical, and boring plot

This series surprised a lot. I'm really enjoying the story and the season that goes on. The series has a spectacular cast that is capable of making great performances and the action is impressive. I recommend seeing.

Great performances, spectacular intro and good battle scenes ... I advise

It starts slowly but quickly becomes spectacular and epic, great performances, battle scenes and script, this is easily one of the best shows ever made, anyone who likes Game of Thrones should see it !!!

Season 1 is the weakest season, but it's still great and leads to something life changing.

Black Sails is a series that deserves far more attention that it has received. Easily the "Game of Thrones" for pirate stories, Black Sails interweaves a band of historical pirates with band of fictional ones, and builds its story around a number of actual events. Set in Nassau, the pirate "capital" of the Caribbean, we follow the actions of James Flint, who is bound and determined to find a great Spanish treasure ship, which will provide he and his crew enough gold to start a new "legitimate" life. While Black Sails seems to follow many of the "pirate formulas", it does so with gravitas--avoiding so many of the cliches that ultimately doomed so many of its predecessors. Instead, the characters are interesting, nuanced, and have depth. However, the season as a whole is largely the exposition needed for Season 2. In other words, its all a setup. As it turns out, this is a good thing because there IS a Season 2--but if there wasn't, this season would have been a BIG disappointment.

Starts off slow, around episode 6 I got hooked and is easily in my top 5 favourite TV shows. Vikings make place for the Pirates. It gets better and better from here.