Bob Hearts Abishola: Season 1
(2019 - 2020)
You might also like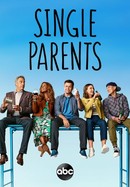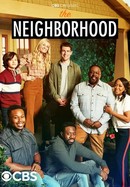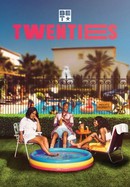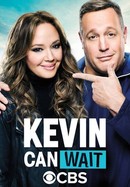 Rate And Review
Bob Hearts Abishola: Season 1 Videos
Bob Hearts Abishola: Season 1 Photos
Audience Reviews for Bob Hearts Abishola: Season 1
It's cute and funny. I like how it portraits a clash of cultures without falling in disrespectful jokes. Abishola's family is adorable.

What an awkward show...so excited by the writing for Abishola & her family, such good stuff & something I haven't' seen before! Give us more of them & their backgrounds! But no - we have to endure Bob & the shockingly dysfunctional Wheeler's...that storyline is stale & tiring - the controlling mom (who I am slightly offended by her storyline of the stroke - it's almost mocking & I'm not for that), the lazy brother with a heart, the emotionally challenged sister & what about Bob? He does not fit at all. I appreciated Billy G in Mike & Molly, but no here (and what is UP with that ridiculous mustache? we know it's you Mike) There are some good moments in this show that deserve more & characters need more development. Let's see if they can do that!

I love this show I hope I don't get cancelled its my fav

Best show on right now. Our entire family enjoys watching this together. Excellent acting and writing. Dialogue delivery is spot-on and the actors seem to work together well. The twin sibling characters can be a little annoying but not so much as to distract from entire show. Love the Kemi character as well as Auntie, Uncle and Dottie. (Interesting aside: originally we used cc so as to not miss any of the accented dialogue, but we no longer need it as we've grown accustomed to the beautiful accents.)

Peg ❤️ Bob ❤️ Abisola! So good. Refreshing.

I try. I loved "Bob" in so many other things. From Yes, Dear to Mike & Molly. This show has too many moving parts. There is just too many characters and it makes it more confusing and hard to follow. The brother(he was WORTHLESS in Mom) and stereotypical sitster of Bob ruin it for me. Abishola has the best support with her 2 friends. They are actually the stars that noone realizes are the stars! Mike and Molly was better use of the talent.

a very good idea, and a very good achievement. Each episode is a good time to spend.

Scrolling thru tv and found this gem. Give it a chance...witty, funny yeah some outdated humor but still cute.

It's very entertaining ! I love how different it is.