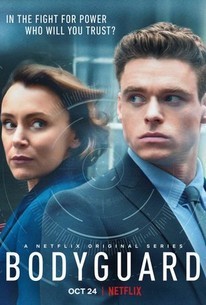 Where to watch
Subscription
You might also like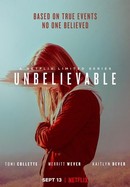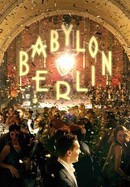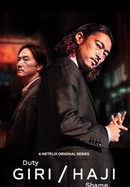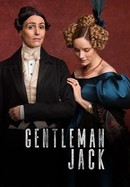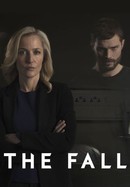 Rate And Review
Bodyguard: Season 1 Photos
Audience Reviews for Bodyguard: Season 1
This show could've been a lot better if it was a bit more violent. Of course it had it's really good scenes such as the car shootout one but maybe if David was a bit more violent I would've enjoyed this series more. Also the writing was a bit crap at times and some of the twists were generic.

At first I thought it was a crime-thriller as the brief info given with the title. But when I watched his episodes, I felt the stench of Islamophobia. Still with an open mind I continued watching the drama. But there was no end of surprise to see that at the end of the play, a Muslim woman was shown as a jihadi. In a country like Britain, where the diversity of different religions is its beauty, you should make such dramas where you try to explain to your people in an invisible way that Muslims are behind every terrorism. I was reading a report today by TRT world that 200% crime increased against any minority especially against Muslims in the UK. Anti-Muslim racism institutionalised in Europe, report warns 22 SEP 2022 SHARE Normalisation of anti-Muslim sentiment is "as pressing a problem" as in previous years, says European Islamophobia Report, with the UK and France as "the main spots of anti-Muslim hatred." There was "a continuing increase in the overall number of reported cases" in the UK, with authorities registering a 9 percent rise from 2020 to 2021. There was "a continuing increase in the overall number of reported cases" in the UK, with authorities registering a 9 percent rise from 2020 to 2021. (AA Archive) Anti-Muslim sentiment remains a growing threat across Europe, with several countries enacting policies that have contributed to the institutionalisation of an issue that should instead be stamped out with urgency, a new report has warned. According to the European Islamophobia Report 2021 on Thursday, anti-Muslim sentiment was "as pressing a problem" across the continent as it was in previous years. It said countries such as the UK and France became "the main spots of anti-Muslim hatred and Islamophobic incidents." "Furthermore, anti-Muslim campaigns of far-right parties in EU member states dominate the discrimination against Muslim individuals and communities," the report said, which focused on 27 European countries and was prepared with contributions from 35 leading academics and experts in the field. The report links the persistence of anti-Muslim racism to "the backdrop of a general worrisome trend: the decline of liberal democracy in Europe." It warns that major forces within Europe, singling out countries like France, are still "investing less in the fight against Islamophobia, and more … into normalising Islamophobia." "The Islamophobia becoming normalised and institutionalised by liberal democracies such as Austria, Denmark, and France is alarming," the report said. Apart from anti-Muslim incidents across Europe, the report details systemic discrimination faced by Muslims in all areas of life, from employment to health care, education and the justice system. READ MORE: Islamophobia in Europe is at a 'tipping point', new report warns

Highly entertaining and hooking until to the end. Great performances by Madden and Hawes, Tandon and Toussaint. The Tahir Mahmoud story line is poorly explained. Nadia story line is based on pure stereotypes and is a lazy writing. Audiences don't just buy villains who are based on simple stories where the character is just evil. The rest of show is just extremely suspense with evolving story lines that just keep getting better and stronger with each episode. Tandon and Toussaint complete the show realty. This is a great cop show and deserves 22 episode seasons.

Deftly mixes the elements of action, suspense, romance and family against the backdrop of national security concern while the supposedly three parties are vying for power; the Home Office, the police and the secret service. It definitely has its moments though underplayed in its attempt to cram in all the ideas into a six episode mini series but that's just the scale of British drama for you. Glad that the hero gets to walk away on a happy note for his troubles.

Though it sometimes sets up more interesting things than it can satisfyingly pay off, Bodyguard remains an entertaining, very tense and bold thriller. Bonus points for excellent music and a great, layered performance by Richard Madden.

Riveting, multi-layered story with convincing verisimilitude. Excellent direction and performances throughout. And nothing on screen without the foundation of a sharp screenplay, good cinematography and editing, has a chance of being successful. The best actors cannot save a bad story. Please, if you can, develop this into another series. But only if you can, because the standard has been set high.

Needs a second series! A great thriller!

Phenomenal intense thriller with an fast pace intelligent script, flawless direction and a brilliant gritty performance from Richard Madden. Every episode is riveting,

Refreshing and gripping from start to finish, the long awaited second series is due in 2022 hopefully. Brilliantly acted and well written this is a must watch.

Such a good show, and Richard Madden performance it's so captivating.
See Details