Castlevania: Season 1
(2017)
Where to watch
Buy
Subscription
Buy
Buy
You might also like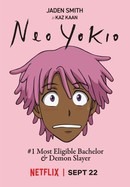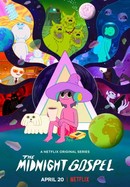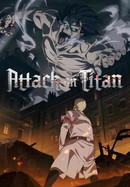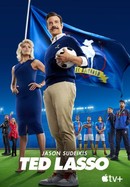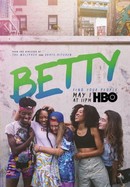 Rate And Review
Castlevania: Season 1 Photos
News & Interviews for Castlevania: Season 1
Audience Reviews for Castlevania: Season 1
It has some pacing issues and lacks the music Castlevania is known for and the dialogue/banter is often weakly written and relies too much on being crass than actually witty and clever. Reminding me of like the latter seasons of Game of Thrones . The art department is what is truly carrying the show. Very faithful to the source material and great to look at.

One of the best series i watched

I've enjoyed the world of Castlevania since I first played through Symphony of the Night, but I never took the lore seriously until now. This show is one for the ages.

Lovers of gore and violence will surely enjoy Castlevania. Its fighting sequences are beautifully executed with both magic and flashy weapons. Blood splatters and bones crack and flesh is cooked dry. The whole series deals with a lot of heavy content which is commonly traumatic and ergo triggering, so I would recommend looking up the content/trigger warnings to be on the safe side before watching. This short first season moves at a quick pace, and switches perspectives between the primary antagonist, Dracula, the Church that ails him, and the first protagonist, the reluctant hero, Trevor Belmont. While the show is steeped in gothic atmosphere, it balances its moments of humor and kindness well, especially with Trevor and later Sypha's sense of humor and dynamic.

This is a really good program. It started off slow early on, but it really picked up by the end of season 2. Great characters and storytelling.

Hadn't ever watched anything like this before. Pleased I stuck with it.

Don't hesitate, just start watching! Certainly on the short list for the best animated show ever, Castlevania's story improves with every season and delivers consistently satisfying payoffs. Top-tier writing, fascinating characters, and intense action sequences that will leave you gobsmacked.

The art from Powerhouse Studio is fantastic. The voice acting is stellar. And the story is a engaging. The one drawback of this first season is it's short 4 episode length. But you're lucky because you are reading this review in the future where the series is complete and all four seasons are available! Still, I have to rate this first season only a 4 out 5 due to its short length, and also because the later seasons just clearly get even better in all aspects as they go, so the scores I give them deserve the room to increase as well.

Até que foi um bom pontapé inicial, apesar dos deslizes. A série adaptou um dos jogos, trazendo um pano de fundo para a história. Porém, o excesso de justificativas é muito bobo e desnecessário. Foram dados muitos motivos para o Drácula ser "mal", inclusive descaracterizando totalmente o personagem e fazendo com que a sua personalidade fosse menos ameaçadora. O Drácula é simplesmente o "mal encarnado" e vilão da série, não precisando de tantas justificativas para matar e causar o terror no mundo. Outros personagens também foram mal aproveitados, mas a 1ª temporada ainda se saiu melhor do que as catastróficas seguintes.
See Details