Chappelle's Show: Season 1
(2003)
Where to watch
Buy from $1.99
Subscription
Buy from $1.99
Subscription
Subscription
Buy from $0.99
You might also like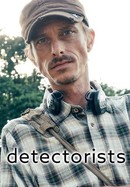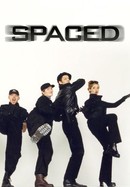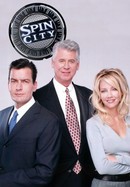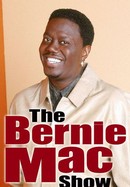 Rate And Review
Chappelle's Show: Season 1 Photos
Audience Reviews for Chappelle's Show: Season 1
Chappelle's Show (Season 1) - 10/10. The season, and show, that started it all. Before Chappelle's Show, Dave was just a side comedian in hit films, showing a flair for being a funny man. But with this iconic and groundbreaking comedy sketch show, Dave and co creator Neal Brennan defined the post millennium comedy style. It was this show that paved the way for other comedy shows to start taking more chances and being more free with their comedy. Dave and Neal brought a raunchy, in-depth, analytical, observant and surprisingly philosophical comedy show on the air, with it tackling issues and themes such as racism to the music that people listen to. When looking back, you can tell that Dave was gonna become an icon, thanks to his hilarious acting and jokes, but also for his surprising way of looking at topics in a different perspective. He's always had a way to step back and view things in a different colour, and that's why he's up there in the echelon of comedians in standup history. This is essential viewing for any comedy lover, and essential viewing to see how tv shows were post 2000!

Has some truly great gags but the quality level is a little inconsistent. Some of the jokes haven't aged all that well but the lack of inhibitions is what makes the show fun to begin with.

Dave Chappelle is the best comedian out there. Any time I have ever watched his material I get to laughing almost right away. He's the only comedian who can make me laugh all the time at his material. His skit about prince and the walking dead's negan was insanely funny. Idk where he gets his talent from, but other comedians should study him. I could be having the worst day ever and a few minutes into an episode of Chappelle and my mood is lifted and I'm laughing very hard. :)

I have grown up watching various comedies but nothing ever captivated me like "Chappelle Show". So many great skits, jokes, and approach on how this show shows topics people deal with today. In a way, this show is still relevant up to this day. The only concern I have is what to say to you, the person reading this review. Personally, this show is hilarious, fun, and yet controversial. Keep in mind when watching this show, it portrays some topics and issues at the time and may still be around in today's society. You, the person reading this message, will find some things offensive, racist, or even uncomfortable. In addition, keep in mind that this show was around 2002. American society at that time wasn't sensitive as it is today. If you want a show that deals with political/society matters, then this show portrays and deals with them perfectly with some great comedy skits. If you're the kind of person who gets sensitive, offended, or triggered, then this show may not be up to your standards or tastes. Don't take this show as dreadful...otherwise you'll rant on social media for some reason (much of how today's society is). All in all, this show is an absolute icon and I personally recommend this show to all, no matter what background you come from. If you can, at least give this show a chance.