Chilling Adventures of Sabrina: Part 4
(2020)
You might also like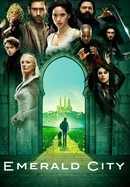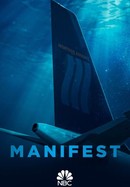 Rate And Review
Chilling Adventures of Sabrina: Part 4 Videos
Chilling Adventures of Sabrina: Part 4 Photos
News & Interviews for Chilling Adventures of Sabrina: Part 4
Audience Reviews for Chilling Adventures of Sabrina: Part 4
More of the same. Entertaining enough. Probably a fitting time to wrap up the series.

It keeps the high quality of the last season and the musical scenes are even better in this season. Episode by episode, the writers show that they are very imaginative and clever, being able to surprise the fans with clever and unexpected episodes. It remembers me a lot of the cult series: Buffy the Vampire Slayer, but not as a copy, just talking about the genre and methodology of developing the narrative. I don't understand why they had to cancel this and Riverdale is still on the air...

At first, I started to watch this and enjoyed it but it started going in other directions that made me not want to watch it anymore.

Conseguiu piorar ainda mais!!! Nem perca seu tempo!!

Fun, scary just a very unique show. Never going where I expect.

Rotten Hollywood review: 38%

Season four was heartbreaking. A little tear jerking to be exact. I just hope that they would consider making a season five.

It makes me sad to see people leave bad reviews because of the last episode, and the way the show ends. The thing is, it wasn't supposed to end that way. Many people aren't aware that the show's intended Part 5 was canceled by Netflix. Part 5 would have been about (spoilers for the last episode) Zelda, Hilda, and the rest of the CAOS bunch finding a way to bring Sabrina back from the dead. There is no doubt this series is worth the watch. It has just the right amount of humor, romance, and, of course, magic.

This show which started out like a breath of fresh air in the Netflix realm, became dang near cringey towards the end. It was like they had replaced their entire writing team with amateur 15 year old writers. After the train wreck that was s3, the only reason I watched the final season was because I was curious to see how they would end it - if they would be able to redeem themselves. In all honesty, it was better than s3 but not enough to turn around a show that was on a downhill slope. Sure, it had its moments but the bad far outweighed the good. The ending felt really sloppy and lazy, lots of loose ends and not enough attention paid to other main characters. Before s4 I was hoping the show would not come to an end so quickly but having finished it, I'm glad they decided to close the book on this story that was on an unfortunate downward spiral.

Part 4 is the best!!!!!!!!!!!!!!!!!