Cobra Kai: Season 1
(2018)
You might also like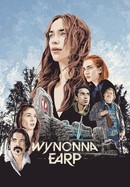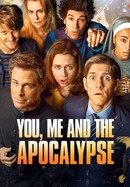 You, Me and the Apocalypse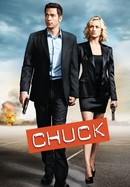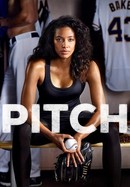 Rate And Review
Cobra Kai: Season 1 Videos
Cobra Kai: Season 1 Photos
News & Interviews for Cobra Kai: Season 1
Audience Reviews for Cobra Kai: Season 1
I heard so many good things about this show... not sure how people love it. They start the series up by ripping down the Daniel from the movie, turning him in to a douche for a demption arch. Instead of lending from the movies to create something new, but with links to the past. They've just lazily threw mud at the movies so that they can recreate the originally movie plot... they do add a couple of small character plots, but all in all it has little to do with the main plot.

This show is so good that it's almost impossible to believe. Whole cast is fantastic but William Zabka is a revalation. It's great to see Ralph Macchio again too.

One thing I didn't notice when I watched Karate Kid as a child was how bad the acting was. Ralph Macchio and William Zabka should have taken some lessons in the years gone by, but hey, it doesn't matter - this is just plain old fun and nostalgia. The story closely resembles the original movies, except the roles are somewhat reversed and bad guy Zabka is the new Mr Miyagi. If you're looking for a stress free evening of chill out, no-brainer, fun tv, this is it.

Getting quite sick of all the Audi advertising hidden in TV and movies. That aside, the nostalgia and the many genuinely funny parts make up for it and the occasional c list acting. Having said that this will not reach the status of classic like the movies.

Really good season! Thought the plot was really good! Miguel was just starting to learn Karate and it was pretty funny!!

excellent series, with very good plot

So skeptical of this show I let 3 seasons go by before I tried it out. What fun it was to watch. I was the same age as the characters in the original Karate Kid movie and what fun it was to revisit them and the 80's in a new way. I love the backstory, and how each character is fleshed out in a meaningful way, so that everyone is a potential antihero, as well as hero! It gives a fun nod to aspects that shouldn't be taken too seriously, but doesn't disrespect the central struggles of its characters. It knows exactly what it is: a great time for the viewer. There's plenty of plot twists that savvy viewers will see coming, but are nevertheless enjoyable. The overload of melee combat fights among teenagers (seemingly every couple days they beat one another to a pulp) which IRL would have led to very serious multiple injuries or death and serious felony criminal charges did get tiresome, so your belief needs to be suspended a bit. But the show knows how to give the viewers what they want- whether it's the fights, the revenge plot, romance, or simply re-visiting a beloved movie that has been firmly placed in the zeitgeist of America, it's a good time all around.

This is my favorite season of any tv show ever. The Karate Kid also happens to be my favorite movie ever. I have nothing bad to say about this season. The story and the acting are great. It's also very funny and it has some genuinely touching moments. The character arcs for the main characters play out beautifully. Everything was very well thought out. This season is an absolute crowd pleaser.

At first, I was not sure about this.. after all it is a 'reboot' on Netflix.. but holy smokes, this show quickly drew me in. It is far more complex than This is the Bad Guy and this is the Good Guy like in the Karate Kid movies. There is real character development and growth through out the series. Both the two male leads are complex with great facets and flaws, which makes this show compelling to watch!

Although it did feel like another conventional teen drama type of show at times, Johnny and Daniel's rivalry kept it interesting especially towards the end. Almost mirroring Johnny and Daniel's rivalry was Robby and Miguel's rivalry which they executed pretty well.