Community: Season 6
(2015)
You might also like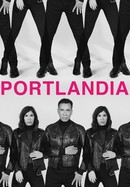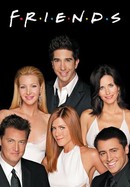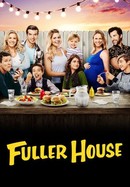 Rate And Review
Community: Season 6 Photos
News & Interviews for Community: Season 6
Audience Reviews for Community: Season 6
With most of the main cast leaving it starts to spiral into something new and tries to replace those who can't be replaced.

I'm giving this season a half star, for the approximately single chuckle per episode I got from it. If I could give less, I would. They started this show so promisingly. There used to be some character development and interesting arcs, with clever and witty writing. The show stopped being funny around season 4, but at least season 4 had some character development and arcs. People seem to love the idea that Dan Harmon came back and that it improved the show massively, but honestly it just got worse and worse. Do yourself a favour, stop watching after season 4.

My friend filled out a complaint card at her gym for her Yoga class because the teacher played songs like "Bad to the Bone" at top volume during her normally peaceful Vinyasa sesh. While she was filling out the complaint card, the gym said the dude got nothing but compliments about his class, and the next time she went, she said she enjoyed the Thorogood and the rocking energy of the teacher. I'd like to say I complained about this show when it first aired because I didn't think it deserved the fandemonium, but now it's the equivalent of "Bad to the Bone" being blasted during a Yoga class for me. There are a lot of great ideas in this show, the only thing that traps me sometimes is the overly sappy delivery of the actors due to the confines of their characters being stereotypes. It's campy, but it's self-aware that it's campy, and sometimes it's just too cutesie-pie-darkness. My whole critique is cancelled out by the episode where Abed makes his Jesus movie and becomes Jesus; that episode alone carries all seasons of this show, even when they had to switch around the cast because everyone decided Chevy Chase was no longer National Lampoon's Daddy.

Season six is the best post-gas leak season. Fight me about that. The levels of meta get ramped up. Chang actually gets a bit of a character arc and a share of the limelight in a Karate Kid episode. The writing is strong and overcomes some of the non-cable TV limitations this season had. There's interesting things for the new characters to do that make them feel like part of the gang. Oh, and there's some real tear-jerker stuff there at the end. What a fun ride this series presented.

Gem of a show I'm grateful I coincidentally stumbled across it. After binging all the seasons, it would be extremely cathartic for me if they did manage to pull off a movie like they kept alluding to, maybe one day-however unlikely.

UNDERRATED. This season is so underrated it's sad, I mean yeah it has it's flaws but just like any other season. In my opinion it's much better than season 5 but that's how I see it. Overall 8/10

A huge redemption to the series, season 5 was good, but nothing too special. season 6 on the other hand was beautiful. the final episode was great, the humor was funnier, the stories were more simple and sweet. Season 6 community 91% A

A great season to seasoned viewers, but most likely mediocre to the mediocre (new viewers).

A good ending to a great TV show. Despite the cast changes, the show still maintained it's inter-character banter. Six seasons and a movie!