Continuum: Season 2
(2013)
You might also like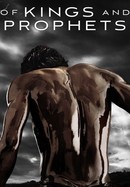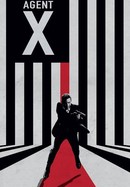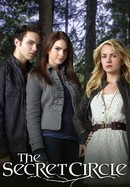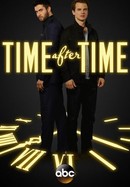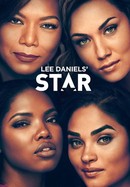 Rate And Review
Continuum: Season 2 Photos
Audience Reviews for Continuum: Season 2
Average writing, average to below-average acting, SyFy once again putting out a "meh" show

Well done and intelligent scripting.

Great SciFi entertainment which draws on some cult classics for inspiration.

If you like everything related to time travel, sci-fi and crime investigations; this might be for you. Lack of intense action-sequenceces pulls the series down a bit, but the great storytelling is truly something! This second season is a great contin(uum)uation of the show. It goes deeper with the characters and the plot. I really enjoyed seeing all the minor and main characters coming together in the season finale, a great development of the show! Even though there're some slow episodes, do I really like it. The story is better than the first season, but I find it more boring, due to the less amount of action. The crime-genre really do individualize this show, but a bit more intense action wouldn't be wrong! The newcomer (Hugh Dillon; who plays one of the new villains) is very good; a phenomenal actor! The story is a bit more deeper than in the previous season, and I really enjoyed the season finale; really stunning, clever and plot-twisting at a grand level! Another problem than the action s the villains; they really lost their influence! They don't feel as a great threat anymore, as what they did in the first season. I also hope they will give us a more inspirational and better title-sequence in the third season, because this one is not! The music is great though. This second season really got its better, but also worse aspects than the first season. My overall rating for each episode is 7.29. I'm therefor giving this second season of Continuum a 7/10. 7/10

I started off really liking the cast and story, but toward the last season it did like so many other series did and started to get ridiculous as the writers struggled for new ideas.

This season shows where it's going with a twist for the next season!

Taking a new direction, Season 2 of Continuum has a different tone and feel. Whereas last season was about preserving the timeline, this season is about changing it. As the story continues it's discovered that Kiera and Liber8 were intentionally sent back in time by Alec Sadler to alter the past, and that there are other factions that are also attempting to affect the time continuum. The transition in tone is a bit jarring and makes for a series of uneven episodes, but it ultimately provides for more creative and dramatic storytelling. Nicholas Lea and Tahmoh Penikett become recurring characters, and Hugh Dillon joins the cast as the mysterious character Escher; a rogue player who seems to have the ability to determine which future will emerge. The second season of Continuum is ambitious, a little too much so, and has some problems delivering a clear vision amidst the exciting chases and fight sequences.