Continuum: Season 4
(2015)
You might also like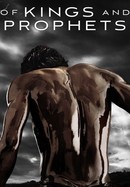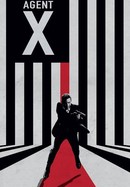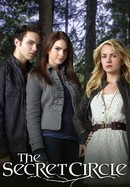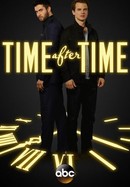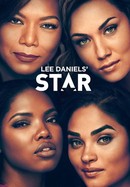 Rate And Review
Continuum: Season 4 Photos
News & Interviews for Continuum: Season 4
Audience Reviews for Continuum: Season 4
The final season of this great show seems rushed. Unfortunate conclusion to an otherwise very entertaining show.

The final season was shortened, and I felt gypped by only getting half a season's worth of episodes. However, the leadup to the finale was well done, loose ends were tied up well enough for a fan of the show. I was glad the writers put together a relatively coherent and satisfactory buildup and finale. In the final episode, a tragedy awaits character Mathew Kellog, or awaits his people and his family. So all along, maybe Kellog wasn't a "good" guy. He was a troublemaker, really.I still liked him, and he was someone human enough that I felt bad for him on what happened to his family. Also, with Kellog's abilities for manipulation and deal-making, I believe he can possibly find a way to make the best of where he ends up. As for Kiera and her friends, they are suddenly parted in the finale. It's abrupt, and we don't get to see the details of how their lives continue, although apparently it's all right, since Kiera returns to a future that appears at a glance, to be an improvement of what it was when she left in the first place. Someone she's been waiting a long time to see is there. But, she doesn't get to touch him! Oh for heaven's sake. She just saved the world, let her give her kid a hug already!

The fourth and final season of the Canadian-produced sci-fi yarn is as briskly paced, action packed, and intellectually heady as its former installments. Nichols's central protagonist Kiera maintains her command of the screen as her character delves deeper into many layers deep of conspiracies between friends and foes. As she questions her alliances more and more and as her character comes to terms with the fact her original timeline is permanently altered, creator Simon Barry tosses red herrings that keep the viewer engaged and with a larger production budget, makes excellent use of visual FX in creatively inventive ways. I had hoped for a longer season (this one consists of just six episodes, essentially a mini-series) and I can't help but feel the ending will undoubtedly be rushed. Still, its one of the best sci-fi TV shows out today and rivals Black Mirror in terms of social commentary and complexity mixed with believable character-based drama of the highest order.

Love the series. I will miss it when it ends. Time travel stories are my favorite genre. The acting/directing is superior here. Too bad this season will only have 6 episodes. I've seen 3 so far.

The bitter-sweet final scene in the series was the right way to conclude the show. I appreciate the respect for viewers.

This show rules! Get through the first few episodes and this show is a gem. Very intelligent writing and is thoroughly entertaining. Watch this show!