Curb Your Enthusiasm: Season 11
(2021)
You might also like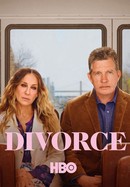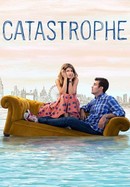 What We Do in the Shadows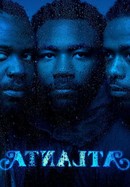 Rate And Review
Curb Your Enthusiasm: Season 11 Videos
Curb Your Enthusiasm: Season 11 Photos
Audience Reviews for Curb Your Enthusiasm: Season 11
First 10 seasons were great. This season is just not funny. I think I laughed once total watching the first 3 episodes. Should have went out on a high note like George Costanza.

I could see how some people may not like this show because they don't relate to the humor. Fortunately, or unfortunately, I relate all too well. And thus, I find it hilarious (and also a relief, because I AM NOT ALONE). I give five stars to ALL seasons except season 6, which gets four because the hurricane storyline seemed a little weird to me at the time (although ultimately worth it because it gave us the brilliant and hysterical J. B. Smoove).

I love Curb. It's one of my favorite 5 or 6 shows of all time. That said, I've had enough. This season has jumped the shark for me. Are there still some funny moments? Sure. But the show is so far past its prime at this point. I personally think Seinfeld was still hilarious in season 9, the final season. Was it as good as the prime seasons? No. But it was still great. Curb is no longer great. It has passed good, and now resides in the mediocre. It's a shame. I feel that season 11 episode 4 is the series's low point. Everything about it is stupid. When you've got to stoop to incorporating the KKK into your storylines for a laugh, it's a really prime time to call it quits. Woody Harrelson plays arguably the worst of all the celebrity cameo characters. It's not funny anymore. Please, for the love of Larry--don't do another season.

Season 11 is here and I have seen the first 4 episodes and offer this review: First, Woody Harrelson and Vince Vaughn are miscast and really awful on this show. They are really pathetic and ruined season 11 although the first 2 episodes which were good mainly because they werent in either. Episode 3 and 4 are so bad I probably wont watch the rest of season 11. In all, without Richard Lewis and because of the awful VV and WH season 11 will be the last....lets hope.

Big disappointment this time around. Larry's schtick has jumped the shark.

There have been a few shining moments in the season, but over a steep falloff from the previous seasons. The commentary on human idiosyncrasies has been as relatable, the subplots haven't been tying in well with main plot like recent episodes, and the arguments have really been way too over the top. They should really bring back the Larry David investigative state. Those were always a riot. I am still a huge fan of the show as a whole, but this season is a major step back. Still looking forward to what they do in the future.

Just the best comedy show of all time. 11 seasons of non-stop smart jokes and great acting. Larry David, never stop, please!

When I first starting watching it, because I knew he was the writer of Seinfeld, I thought it was just plain tedious. Then I watched a few more and now I absolutely love the show. He's a nutcase. He's neurotic. And that makes for great comedy. His house guest, I've never known his name, is an absolute delight. The script is most alive when it engages the two of them. I love the way David takes what could be an actual situation and pushes it to its limit. Or thoughts that people actually do have...except he says them out loud. Great comedy is usually the truth we"re too scared to voice. That's why it's funny.

Larry David has lost his comedy mojo. Not funny , trite, and boring.

This show still retains its awkward humor centered around one of the most awkwardly and genuinely funny guys around, Larry David. While I am happy to see the show and the continuation of Larry's ordinary routines turned into struggles against humanity the show is simply not as funny as it was in prior seasons. That is not to say it isn't good, or worth watching; however, it just has lost a step or two. I still miss Cheryl Hines as a central and balancing character to Larry's quasi-sociopathic lead. The supporting cast and the episode premises are still laughably funny-in a good way. I do hope for more....