Where to watch
Buy from $1.99
Subscription
Buy from $1.99
Buy from $1.99
You might also like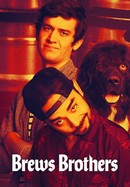 Rate And Review
News & Interviews for Dave: Season 2
Audience Reviews for Dave: Season 2
Keeps the comedic genius of season 1, the self aware awkwardness of the show keeps it fresh

DAVE, in its second season, still manages to be funny, shocking, moving, and just downright fun all the way through. Great writing. Great acting. Great satire and social commentary on the music industry. And the cinematography has even noticeably improved since the first season. The songs are catchier than ever, and the finale is a high point of the entire show. Immensely well-crafted season. Only criticism I would level at it is that the humor can be a bit too crass at times, but then again, that might be part of its charm.

How this got renewed and keeps getting money from studios is a mystery.

One of the most hilarious, shocking, thought-provoking and awe inspiring shows ever. Lows anyone can imagine and the heights all of us are after. Friendship. Individuality. Creativity. Self-Destruction. All tools used to shape the stories in DAVE.

Great series, loved the final 5 episodes especially.

I am honestly taken aback by the audience score on this one...... DAVE is one of the freshest shows on right now, so incredibly agile in its ability to show a complex array of shit; and fucking GOOD at it. Every character is a must, from the mains to the 1 timers. 68%? If anything, for lil Dicky's sake, make it a 69%

This show is a demonstration of comedic genius. The most recent episode about the VMAs made me cry at the end. The writers, cast, and production truly knocked it out of the park.

So Fresh: Absolute Must See!

Possibly not as good as season 1 because of the excessive silly gags, 'Dave' has an amazing sophomore season and shines brighter than ever before.

I was just as skeptical as the early reviewers, but episodes 6-10 are some of the best television I've ever seen. The depth of this show exceeds anything in recent memory, the production is mind-blowing for a show on FXX, and the acting just constantly gets better. Add in that Dave drops some insanely good music over the last few episodes, and I can't rave enough about this show. Season 3 can't come soon enough (unless its delay is due to Lil Dicky's new album getting completed). 5/5.