Dear White People: Season 4
(2021)
You might also like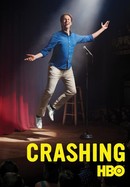 Rate And Review
Dear White People: Season 4 Videos
Dear White People: Season 4 Photos
Audience Reviews for Dear White People: Season 4
Turning this season into a musical was not a good idea...

Definitely enjoyed this last volume. I thought it would be corny b/c so many shows are have done the musical themed episodes; but I was wrong. They really were able to stay true to the edgey political critics with the inclusive sensitivity brand that is the gift of this show. The writing was smart, funny, and thought provoking. The musical selections were well place and beautifully executed. The choreography was tight and entertaining. The story was fully satisfying. Loved it all.

The whole jumping back and forth from the distant future to the past jumbles up the story. And the whole 90's musical aspect was a bit unnecessary and takes your attention away from the already lackluster plot.

Great meta musical final season to a really enjoyable, surprising, provocative and occasionally deeply moving show.

Oof. I loved this show. If you love this show don't watch the 4th season.

After 2 amazing seasons a 3rd mediocre one, Dear White People ends with a whimper. Forgotten subplots, dropped good supporting characters and a terrible musical. I tend not to give bad reviews but it was such a good series ruin for not knowing what to do after season 2.

Huge fan of the serie here. I just cannot understand (as many other) why. Just... why?

👏👏👏👏 wow what a great season.

Season 4 was, like, two strikes and you're out! After two episodes I was out of here for the series suddenly became a musical, which makes no sense despite the historical association of Black people with vaudeville and musical theater. Yet even that point is lost in the absurdity of a bunch of privileged college kids at an elite fictional Ivy League university named after a repeating rifle breaking into spontaneous song and dance for no conceivable reason. I had hoped for more insight into race relations in this series than I got, and in Season 4 I received virtually none.

I feel like Dear White People S4 was dealt a bad hand to begin with, as its final season was written and filmed during the Covid-19 pandemic and the lack of polish in both the main plotline and the subplots were highly apparent. The decision to shift the season to emulate a 90's musical was a creative one, but the musical numbers feel like an add-on rather than of any real importance. Skipping through all of them did not take away from the plot. Many of the songs were not particularly strong either and the lip-syncing was often not lined-up with the lyrics anyway. Perhaps due to a need to fit a lot of material into a final season, DWP lost its satirical theme and thus, its subtlety. I felt the final season sometimes came off as arrogant in its statements, and of course, rushed.