Death at the Mansion: Rebecca Zahau: Season 1
(2019)
Where to watch
Buy from $1.99
Buy from $1.99
Buy from $1.99
You might also like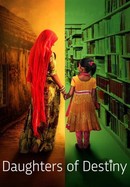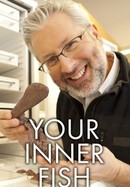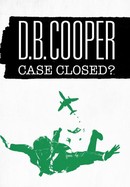 D.B. Cooper: Case Closed?
Rate And Review
Death at the Mansion: Rebecca Zahau: Season 1 Photos
There are no critic reviews yet for Death at the Mansion: Rebecca Zahau: Season 1. Keep checking Rotten Tomatoes for updates!
Audience Reviews for Death at the Mansion: Rebecca Zahau: Season 1
A lot of confirmation bias on both sides and a lot of info left out, but the central thesis is convincing On July 13, 2011, Coronado PD received a phone call from a man named Adam Shacknai, who had found the body of a woman hanging from a balcony. She was identified as 32-year-old Rebecca Zahau, girlfriend of millionaire pharmaceutical tycoon (and Adam's brother) Jonah Shacknai. As well as the rope around her neck, her hands were bound behind her back. Her feet were tied. Her mouth was gagged. A nonsensical suicide note was scrawled on a door in handwriting that didn't resemble hers. The nine-foot drop from the balcony should have caused extensive damage, yet her wounds were more consistent with manual chocking. A knife lay on the floor of her bedroom, the handle of which was encased with her menstrual blood. And she was naked. Police ruled her death a suicide. Death at the Mansion: Rebecca Zahau follows the efforts of former LA prosecutor Loni Coombs, investigative journalist Billy Jensen, and forensic criminologist Paul Holes as they try to uncover enough evidence to convince the San Diego Sheriff's Department to declare Zahau's death "undetermined" and re-open the case. It's compelling stuff, but as a TV show, much of the four hours feel padded. This is especially frustrating when one considers just how much information is left out; information one can learn by watching Rebecca Zahau: An ID Murder Mystery (2019), or by listening to Dr. Phil McGraw's five-episode podcast, "Mansion of Secrets: The Mysterious Death of Rebecca Zahau" (2019). The trio at the centre of Death at the Mansion talk about the confirmation bias of the police, apparently unaware that their own bias is clear to see. One of the main problems with the show is that everyone who is interviewed (with the exception of a lone police officer) believes that Zahau was murdered. Fair enough, the show is about trying to uncover enough evidence to convince the police that there was foul play, but nevertheless, there's no balance; it's so one-sided as to be distracting. The central trio believe that confirmation bias played a role in the investigation, and they may be correct, but their own bias is just as big a problem. Another problem is what the show leaves out. A big example is Max's fall. According to Zahau, she performed CPR on Max, but when doctors examined him, they found no evidence of CPR. Additionally, Zahau said that when she reached him, Max asked for the family dog, but according to Dr. Judy Melinek, a forensic pathologist hired by Max's mother Nina, Max's injuries would have made it impossible for him to say anything. Melinek also found that the thickness of the carpet on the second floor would have made it impossible for Max to have gotten up enough speed to go over the baluster. Death at the Mansion: Rebecca Zahau is a flawed documentary about a suicide that was almost certainly a murder. Although many of its central points are convincing, it does itself no favours by limiting its interviewees to people who already support its conclusions, nor does it address the very real confirmation bias of the hosts. As an introduction to the case, it's decent, and its main theories are convincing, but I wouldn't recommend it as a final word, and would suggest you check out some other resources.