Designated Survivor
(2016 - 2017)
Where to watch
Buy
Subscription
Buy
Buy
You might also like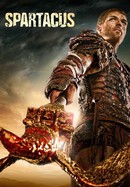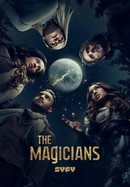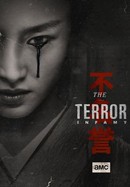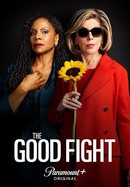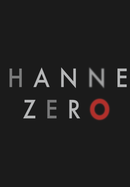 Rate And Review
Designated Survivor: Season 1 Photos
News & Interviews for Designated Survivor
Audience Reviews for Designated Survivor: Season 1
Very good. Very entertaining. Really smart show, acting is solid and believable. Solid storytelling with no unnecessary exposition. Solid watch.

Season One was an interesting introduction to the idea of a Designated Survivor (a real thing in the United States of America Continuity of Government (COG) plan. The idea that the country was in turmoil and the government was making it up as they went was realistic and interesting.

Love the first season and the others was less interesting, sad to see that it was cancelled.

My only reservation is the rest of this show is likely to disappoint.

This season is tense, fast and fun. I liked Kiefer sutherland and Maggie Q isn't bad either. It felt a little drawn out at times though. Like goddamn, sometimes i was screaming at my tv for the characters to just do something, sometimes out of tension but sometimes out of frustration as well. It was fun while it lasted but looking at season 2's reviews i think i'm gonna pass on that one.

One of the best shows I've ever seen, period. A friend recommended it and I thought I'd give it a try - acting, writing, plot, it's all there...

God, I loved this season, a completely fresh take on a political drama. Kiefer Sutherlands' acting just blew this out the water an absolute must see!

I think that the first season of the show was great. The tension was built up from the start of the season until the end and the stakes felt very high. There are certain side plots which do not really lead anywhere and don't have any impact on the main plot. The show can also be a tiny bit confusing at times and there are some plot holes. Overall the first season does a good job in maintaining the tension throughout its episodes and it gives us a satisfying ending.

A child's take on the political system and fbi. Why would there be secrets and hiding of information after such an attack. All traitors in real life would be found in less than 30min with all available American resources 😂😂😂. The worst moment was when the chief of fbi couldn't have the balls to ask for a private meeting with the president he was scared like a little tiny baby😱 How does secret service and fbi send one woman to arrest the traitor Vice President a former soldier and another soldier by herself at night.

This was one of the best experiences I ever had. Every time I came back home from somewhere, I would watch this show! It was the highlight of my day. Casting is not that bad and has some pretty good actors in it. I really liked how they did something new and so nicely done. It was a great experience.
See Details