Designated Survivor: Season 1
(2016 - 2017)
You might also like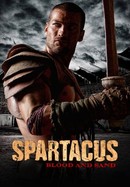 Spartacus: Blood and Sand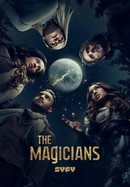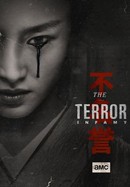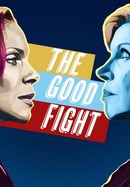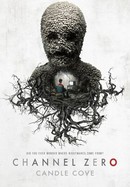 Channel Zero: Candle Cove
Rate And Review
Designated Survivor: Season 1 Photos
News & Interviews for Designated Survivor: Season 1
Audience Reviews for Designated Survivor: Season 1
The only season that matters. The show tries to be several shows at the same time, and while it's not very good at either genre, it's nice to watch in general. The other seasons are a downward spiral, unfortunately.

Magnificent. Watch it. It has a very detailed but sophisticated plot in the 1st season!

LOVED THIS SHOW!!! WHY is there no season 4??????? "finished at a reasonable ending" they sai!!! NO...FBI made arrests, Emily walked off, pregnancies discovered, Moss promised to stay. Will Kirkman become a 'polotician' or stal real????????? Sooo many questions, so many story lines. We neeed more!!!!!!

I wonder what these "critics" are watching sometimes. Absolutely shocking tripe. Terrible writing. Makes you yearn for the West Wing...

Lol it was pretty interesting but does some national emergency have to happen EVERY episode? Lmao.

Good directing, shots , suspense and character building. I like most people's character arcs in the first season given their background are changing drasticly. Really enjoyable portrayle of white house politics. I haven't seen so much effort in hacking scene for a while. Sadly, it shares similiar genre's greatest weakness - being devoid of logic, namely Agent Nikita's plot armor, which allows her to hold W key into every obviously dangerous situation. Despite never having any field experience and being a psychological analyst, Maggie Q was able to solo her way into the end boss who is a much bigger CIA elite and manage to defeat him in a hand-on hand combat. They should probably take some of the effort on their hacking scene just to have better plot. Overall, i would recommend. Pretty cool idea and good quality.

Relevant now more than ever, abc has another win with this high stakes take on politics with its grounded realism, thrilling drama, and multidimensional characters.

I was particularly interested by the premise as well as by the consideration of what an Independent's presidency might look like. That said, there is the easily detectable flavor of network television manifesting in unimaginative cinematography, unjustified attempts at distributing dialogue evenly among supporting actors, and in many cases a lack of high stakes for the characters. In this first season, however, it was easy to put these ideas aside in favor of an interesting and original story.

Enjoyed this show and the plot. All the characters blend nicely

Loved the first 2 seasons. But after that its more of the same with the daily problems of the president. His problems looks a lot like the problems in the house of cards. Such a shame with a good start.