You might also like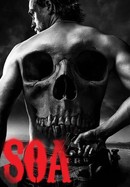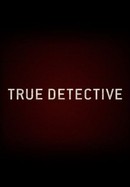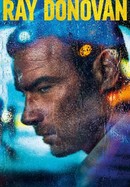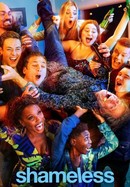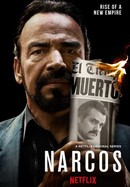 Rate And Review
Audience Reviews for Dexter: Season 1
One of the most perfect crime dramas; fabulous blend of suspense, mystery, comedy, and horror. Other seasons are hit and miss but this one is tight and to the point.

Immerse yourself in the life of a serial killer with this thrilling joy ride of planned perfection. This season reveals much about Dexter's life and our moral's as a society. When is killing okay? Only when it's government sanctioned? This show is phenomenal somehow turns the brutality of a serial killer and finds a way to 'sterilize' it and make it approachable, understandable, and desired.

[⭐️88%] Rarely you see a show start as strong as Dexter's first season, introducing us to this unique character and slowly easing towards the crazier and more shocking moments. The show shares similarities to others where the lead lives a secret life, where this differs from others is how Dexter has nobody to turn to to talk about his true identity with, allowing for that intriguing narration, with the viewer becoming somebody who Dexter can talk about his secret work with. Overall Dexter - Season 1 begins the show brilliantly, with characters who become more compelling each episode, whilst also allowing for some truly shocking moments.

Dexter is a compelling, if sometimes hard to watch show. Some of the characters seem to flit in and out of the show and take on different personalities (LaGuerta is a flirty power player in one episode, and determined, dedicated cop in another; the sister is all over the map, etc). Also, season 1 fails to answer a critical question that should have been well defined out of the chute - if Harry taught Dexter 'the Code' to save him, it totally makes sense he has to not get caught. But why does it matter if he kills good people or bad? How does that affect his survival? Also, I hope they delve into this more in future seasons - how much actual emotion and empathy does Dexter actual have? Or could have? If he fakes it the whole show, and we cheer him on, what does that say about us, the audience?

I don't usually watch shows of this genre. Dexter is an exception. It has a an interesting premise. Dexter, a forensic specialist who works at the Miami Metro Police, experienced a very traumatic event in his childhood, and now he feels the urge to murder people. But he follows a moral code that was taught by his father, so he only murders bad people. Considering he's a serial killer, Dexter is fairly sympathetic. And there's always this struggle between being "human" and being a serial killer. Season one has a very interesting villain. I won't give away anything, but let's just say he has a lot of things in common with Dexter. Season one is very good.

Dexter's thematic intelligence astutely complements Michael C. Hall's masterful performance as the titular antihero.

Dexter everyones favorite serial killer is introduced to us all in this first season. You get to see him embark from his daily job a blood analyst for Miami Metro Homicide and his night job to track down bad people and put them down. As the season progresses you learn more! Dexter is one of my favorite shows and this is just the beginning. This season is a slow burn as it should be while you get introduced to the characters. Wait for the ending and you will not be disappointed and will be eager to head to the next season to find out what happens next!

Unique and beautiful in a dark and grotesque way.

Absolute must see, dexter is one of the best shows on Netflix and possibly ever produced.

So beautiful, so smart, well-written, and a "antihero" u hate to love.