Doctor Who: Season 1
(2005)
You might also like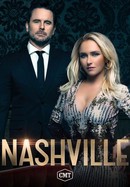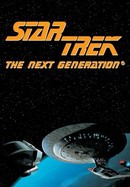 Star Trek: The Next Generation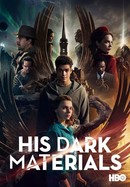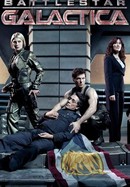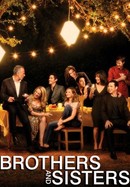 Rate And Review
Doctor Who: Season 1 Photos
News & Interviews for Doctor Who: Season 1
Audience Reviews for Doctor Who: Season 1
A rather fantastic start to push the series back off in the right direction from being dormant for 30 years. Also, Rotten Tomatoes, you have the wrong picture for the season! It literally says series 7 at the bottom, how do you mess that up?

Despite a few weak episodes and awful special effects, Doctor Who Season 1 launches an overall strong start for the series, with Christopher Eccleston being the mind and soul of his character. It's a pity he only got one season. 7/10

Perfect way to bring back this classic series.

It was my first season of Doctor who. I watch it in 2005 and I love to re-watch it. So interesting stories.

man i love this program i saw this on netflix (now it has been delated) but it's so good Christopher Eccleston while i respect his choice i wish he was in it way more he was a amazing doctor and i wished he was in it more. But no show is perfect and this in my opinion is when Rose comes into play not that she's a bad character i mean she's alright but her choices and the way she has been done as a character she has to be the worst sidekick (in my opinion) . But i'm only in the 4th season and i've only seen 3 sidekicks. other then that great show i'm glad i got into it

It is a funny, beautiful and scary season that manages it to bring the doctor back to the TV-screen by having many great episodes that establish the doctor as the alien he is by showing him as a human but have Christopher Eccleston acting perfectly as someone who does not belong here. He is the energy of the doctor himself and manages it to think that he is on top of the humans. The dynamic between Rose and the Doctor works perfectly as both of them are adventurous and want to see more while having these dangers around them. They fit each other nicely. But the season shows a dark side of their ways of doing things as the humans got into war as he freed Satellite 5 and later recognizes that he was the one who let the planet be in a worse position than before as he wanted to help. The Story Dalek brings the old enemy "the Dalek" back and establishes them as one of the greatest threads of them all as this one Dalek is destroying every single armed human in front of him with it's own weapons and some tricks that show how intelligent it can be. Sometimes the stories could be a little bit more rounded up, but all of them fit into the dynamic nicely. Unfortunately Christopher Eccleston was leaving Doctor Who in the first season so that we cannot see more of his incarnation.

The return of the Doctor! This season made the impossible and Ecclestone must be praised for this! Ok, not all the episodes are a 10, and a few of them are really too much 2000s, but it's a great season!

Great reboot of the classic Doctor Who. Very enjoyable

Eccleston was a grossly underrated Doctor, which I think is because his episodes were almost all horrible. Davies is one of the most overrated DW writers and Moffat is the most underrated. The Empty Child two parter were the best episodes of this season, both penned by Moffat. Anyway, I would've truly loved to see more of Eccleston and less of the crap episodes he was put in.

this is a pretty good series of Doctor who. Christopher Eccleston is excellent in the role along with Billie Piper. there are many good and bad episodes with the good being Dalek and the Empty Child/the Doctor Dances but Unfortunately there are disappointments such as the Unquiet Dead, The Long Game and Fathers Day. Overall this is a solid kick start to Modern Era Doctor who.