Dominion: Season 2
(2015)
Where to watch
Buy from $1.99
Buy from $1.99
Buy from $1.99
You might also like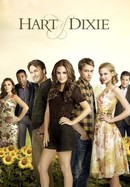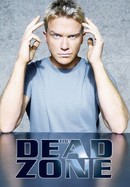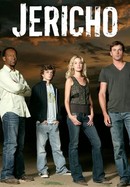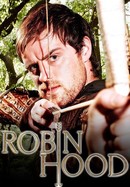 Rate And Review
Dominion: Season 2 Photos
News & Interviews for Dominion: Season 2
Audience Reviews for Dominion: Season 2
You stupid idiots. have you personally met the person who made the bible ? No, religion is make believe.

Season 2 gave the chance to shake things up, but it misread its audience. Just because political plotting tends to destabilize relationships and situations doesn't mean it's a good idea to kill off just about everyone. Game of Thrones proved that adage. A world at war with angels would likely be more organized militarily speaking, but not enough time was allocated to seeing operations conducted, than just simple massacres of humans by angels. An opportunity wasted to highlight human endeavour and a severe letdown.

A pure let-down compared to season one. -Characters with new haircuts and those new wigs are fitted with new personalities, more akward and dumb than anything. -Ridiculous History betrayals : since when, in the Bible, did saül kill david by throwing him from a window ? david became king, writers should have tried to get their fat heads out of their huge 4sses.

its just sad that this season ended in the middle.

Feel cheated that the 2nd series ended on such a cliff hanger I enjoyed watching both seasons.

Somewhat of an improvement on season 1 but not much. The acting got better, especially Tom Wisdom's, and I liked the fact that Alex could perform exorcisms. Was also a good idea to create a better antagonist than the continual tug of ware between Gabriel and Michael, but the ending fell a bit flat and now it can never be remedied.

It only took a few years for the SyFy Network becoming major source of quality entertainment. When they were able to take a campy space opera from the 70s and turned into one of the prettiest, realistic and psychologically powerful dramas ever produced, making 'Battle Star Galactica saga that helped define how the genre was portrayed on television. Such a major success would be very difficult to duplicate and thus far the network is come close a few times but typically fall short of such greatness but it has become an incredible source of consistently good entertainment. One current example is 'Dominion', a loosely based sequel of the 2010 movie 'Legion. Although the 'Great War of Extinction' has mostly subsided much of the world is still locked in an endless cycle of fear and betrayal. The only hope to the end of all conflict is for God to return, something that neither side has any control whatsoever over. There has been a prophecy of the Chosen One, a Savior who would help heal the world and bring peace between man and Angel. At the end of the film there is a young woman expecting a child. The basis of this television series is that the child has now grown up and is trying to cope with not only his prophesied position but the supernatural abilities he now possesses. Alex Lannen (Christopher Egan). Is an often from one of the lower castes of Vega was distinguished himself as a soldier in the military Archangel Corps created by Michael. Even before he knew he was the Savior the prophecy had engendered many strong reactions including the deification by the 'Church of the Savior'. Position as Savior is justified by the celestial tattoos that covered his body indecipherable everybody including himself they are able to scroll about enduring tick particularly dangerous times reveal some message to Alex. Superficially it is one of the exceptionally large number of post-apocalyptic thrillers where the survivors the great catastrophe a lot been a never ending battle for supremacy over a world in complete ruin. The uniqueness of this particular series lies in the source of that apocalyptic collapse civilization. The most common course for such calamity is a pandemic infection, thermonuclear exchange or extreme ecological collapse. Occasionally you do have the alien invaders which in some respects are a bit closer to this story than the other causative factors. Some years before the opening of the series God left. He withdrew his presence leaving both mankind and angels to their own devices. The higher range is basically split into two factions one led by the archangel Michael (Tom Wisdom), who sided with man and Gabriel (Carl Beukes) who sought our extinction. Most of the world has been reduced to a wasteland only a few of the major cities retooled to service fortresses. One such city is Vega, formerly known as Las Vegas. Within its walls citizens are governed by a hereditary Senate which enforces a strict caste system. The most significant danger in this new world of from the lesser Angels who unable to manifest their own bodies and therefore are forced possess the bodies of human beings. The result is a federal zombielike creature referred to as eight balls due to the black coloration of their eyes. Alex discovers that he is able to perform an exorcism on eight balls casting out the lower angel and freeing the human being left behind. In the second season the action has broken free from the constraints of Vega. Alex has left the city and after some training by Michael is in the wilderness searching for his own answers. Back in Vega the bitter political hatred the machinations of begun to boil over. The dominance of House Riesen has always been challenged by their political rivals, House Whele. Led by David Whele (Anthony Head) he leveraged his position as Secretary of Commerce, one of the Senate's consuls to challenge the Lord of the city, Gen. Edward Riesen (Alan Dale). Although General Riesen does leave the city his family remains in charge as his daughter, Claire (Roxanne McKee) assumes the position of Lady of the City. Unbeknownst to most she had been engaged in a long-standing affair with Alex, the bidding according to the caste system. Between the internal turmoil caused by Whele in the near constant attacks by Gabriel's forces, Claire managed to prove herself to be sufficiently well-trained and emotionally hardened to defend her city. One of the new locations highlighted in this season is New Delphi, which in contrast to the brightly lit and staunchly little city of Vega, New Delphi has the look and feel closer to all the rest trading town. With no formal police or court system disputes are handled through combat. Alex finds himself caught up in this town desperately trying to find allies in his quest to raise an army to defeat Gabriel. In contrast to these larger settlements of human beings there's a small town in Alabama, Mallory, which holds the dark secret that could greatly affect the outcome of the oncoming battle. At the center of this town is a constantly burning bonfire. All of the town folk believe that a messenger from God instructed them to keep this fire burning and as long as it was ablaze the eight balls would not be able to enter their town' s limits. Along with keeping the fire lit one among the most take on the communal sins and be sacrificed. Unbeknownst to anyone, even Michael, the town was actually in service of Lucifer was trying to re-manifest his physical form. It's a shame that this series has been canceled as it only has begun to scratch the surface of its potential it does play brother fast and loose with the Scriptures which may be a course of contention with the more religiously inclined in the audience. If we are able to distance yourself from those doctrinal inaccuracies what remains is a very well written, character-based drama. The higher Angels represent one of the most dysfunctional families ever utilized in entertainment. The animosities go back for millennia and by spilling over to Earth is the only resulted in the extermination of mankind. Eat both are very interesting plot device providing much of the horror found in a zombie apocalypse but with the potential for some return to the human stage to the extraordinary gift of Alex, The Chosen One. Interpersonal relationships depicted here go far beyond dysfunctional and go on into the purview of the classical Greek tragedy. David Whele was a former televangelist who was aided by his own son resulting in mutual homicidal tendencies. Although the father one out in the end in this season he is still haunted by persistent, ghostly image of his son. There is a blending of political intrigue, guerrilla warfare class struggle better for the writers with ample opportunity for myriad of directions the basic story threads can take. Initially the story appeared to be a high concept good against evil then you became quickly evident that there was much more substance to this story as each episode contributed to the overall mythology. Fans elected a number of loose ends and once again that nagging feeling that potential was squandered

The Syphilis channel (I'm just assuming that's what Syfy stands for since it obviously can't be Science Fiction) actually brought us a pretty good show! Pretty shocking I know since gone are the days of an actual Sci-fi channel. But alas, they did it just so they could cancel it. Not surprising since that seems to be their new thing. Let's be honest though, was it the greatest show ever? No, but then Syfy doesn't do anything great anymore anyway. But it was pretty good and looked to be on its way to even better. Which means it had to be canceled as that is how Syfy rolls.

I loved this series; and sadly no third season is in store. The tough thing with a series you like is when it ends with no conclusion you feel a bit cheated for binge watching. The story awaits, with Alex asking "Noma, what have you done?"

Season 2 has some great episodes.