Downton Abbey on Masterpiece: Season 3
(2012)
You might also like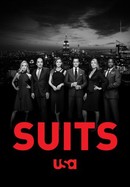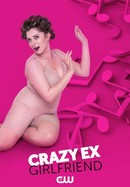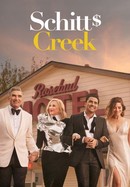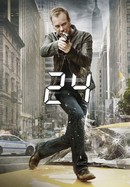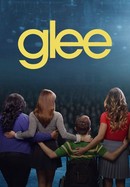 Rate And Review
Downton Abbey on Masterpiece: Season 3 Photos
News & Interviews for Downton Abbey on Masterpiece: Season 3
Audience Reviews for Downton Abbey on Masterpiece: Season 3
I feel betrayed by Downton Abbey. Killing off a character solely because the actor is leaving the show is cheap and lazy writing. You can write about a character's absence, bring the actor in as an occasional guest actor, or in some cases even recast the character. In the case of the season 3 death that has me worked up right now, I think a recasting would have been just fine. Let him be horribly disfigured in order to justify it, if you must (though I don't think it would be necessary). I'm just so annoyed by this disappointing writing choice, after an unnecessary but justifiable character death earlier in the season, that I think I'm going to have to breakup with this show for the foreseeable future. Time for something new. (I know that recasting a character could be considered radical and wouldn't work on every show, but it's a practice that could work if we saw it happen more often. Roles are constantly played by different people in theatre. Soap operas have successfully recast roles for decades. Movie series recast characters all the time (The Dark Knight, the Mummy, Marvel MCU, Harry Potter, Independence Day, Twilight...) Santa Clarita Diet and Crazy Ex-Girlfriend both used creative narrative devices to successfully explain the recasting of important characters. Friends, Roseanne, Fresh Prince, Game of Thrones, Bewitched... tons of shows have done it with minor characters over the years. The Crown and Doctor Who seem to be doing just fine recasting the *lead character* every couple seasons! While recasting may not work in every situation, I do think it would have worked JUST FINE in Downton Abbey's case because there was NO GOOD NARRATIVE REASON to kill off this character and I am so so annoyed.

We drift on occasion, but it's still a great show!

Season 3 of Downton Abbey has both some of the series' strongest moments and some of its weakest. The show's worst element is its pacing. This season in particular is marred by an exhausting subplot featuring Bates the Valet, which is never interesting and never seems to end. The subplots with the best payoffs are usually the ones with the worst buildup, oddly enough, including one featuring maid Ethel, and one in which Thomas Barrow wrestles with his sexuality. Rob James-Collier steals the show when he's not relegated to cartoon villainy like he is in much of the series' run. Meanwhile, other characters stagnate, including Matthew and Mary, who are rather bland. In fact, the best characters are often the ones in smaller roles, like Mrs. Hughes and of course Maggie Smith as the indomitable Dowager Countess. Second sister Edith grows a lot this season as well. Fans of this show should be warned, this season involves the departure of multiple cast members since the actors had three-year contracts. It's frustrating but unavoidable.

I watched the original UK version, so I don't know if that quite applies to this version or if Rotten Tomatoes is using the UK version, but I loved this season very much. I analyzed it via using the cycle of conflict communications theory and the elaboration likelihood model communications theory and it was very intriguing and enjoyable to watch how each of the characters used these two theories very much so in multitudes of different encounters. I loved seeing Lord Grantham trying to persuade Lady Grantham as well as Lady Mary and Lady Edith to agree with his point of view and did everything he could to persuade them that his ideals were the most correct ones. It also was very interesting to see Lady Grantham trying to persuade her own husband Mr. Robert Grantham or Lord G to agree with her position and make him see reason in almost every encounter she had with him. Watching them go through the cycle of conflict with each other was also very interesting because it involved them becoming angry with one another and becoming simultaneously confused about what their own roles with each other and with their own selves meant in each encounter. It was very enjoyable and interesting to see these two communications theories transpire within the third season of Downton. I thoroughly enjoyed this season and I thought how these two theories happen was also very intriguing to watch develop in each of Lord and Lady Grantham's encounters. Downton Abbey Season 3 is very fun to watch! I recommend it 100%!

Sometimes too melodramatic indeed.

Downton Abbey no longer has much wonder

Season 3 was a relief after the heaviness of season 2. This show is perfection. The storylines, characterization, costumes, sets, etc. all beautifully done. Bravo!

So many happy and extremely sad moments in this season. It truly emulates a roller-coaster of emotions. It is impossible not to love these characters so much after three seasons and you seem to know them as you knew them personally and it's difficult not to get affected by their problems and satisfied with their success and their happiness. The level of plot twists reveals a superb script writing Julian Fellowes and it is evident that even the aristocracy can be modernised for the better.

Remains a gripping, fascinating look at 1920s England, though its melodramatic plotting occasionally veers into less satisfying territory.