Where to watch
Subscription
You might also like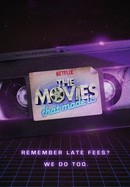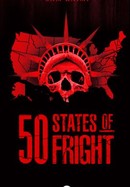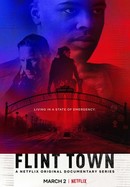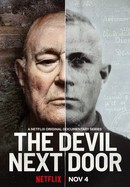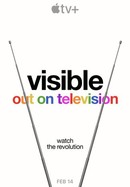 Visible: Out on Television
Rate And Review
News & Interviews for Elite: Season 2
Audience Reviews for Elite: Season 2
Idiosyncratic notion: A−. Assuming it sounds crazy, that is essential for the good times: "Elite" flaunts a group cast that seems to be an Abercrombie and Fitch promotion, showing some signs of life, and that implies the understudies might seem healthy in their custom fitted regalia, but each additionally radiates the suggestive allure of a magazine pin-up. Its male characters specifically are presented as beautiful sights; they want to walk thirst traps, a line that would peruse excessively obscene were issues about forces to be reckoned with, retribution pornography and web-based entertainment self-centeredness not so vital to "Elite's" narrating. There's a sexual smoothness that goes through the whole school ("Labels are for garments," as one person puts it), even as illegal relationships and unlawful sexual entrapments are the lay of the land. The show's alternating program of character hookups and intercourse triangles seems to be novice number juggling. However, the cast members, many of whom were or have since become virtual entertainment hotshots, are more than just pretty faces. "First class" succeeds in light of the fact that the entertainers walk a barely recognizable difference, playing both extensively drawn personas (the aggressive powerhouse, the tormenting athlete, the misleading Instagram star) and completely engaging characters (the uncertain kid, the restless wreck, the self-indulging young lady). It's a charming mix inside the show's elevated reality, where people party at wine cellars and understudies ramble Oscar Wilde maxims to each other. Be that as it may, assuming fans across the world have become appended to the tale of Omar (Omar Ayuso), a closeted Muslim adolescent who succumbs to tennis star-in-the-production Ander (Arón Piper), it's not on the grounds that Ayuso and Piper singe the screen with their science. It is on the grounds that their delicate sentiment hasn't been stalled by dull instruction or thoughtful wish satisfaction. "Elite" doesn't envision a world without homophobia (Marina's executioner joins a long tradition of perfectly styled eccentric antagonists), but it likewise doesn't prevent the couple's sparkling minutes from getting rapture, similar to a neon-doused kiss at a club in Season 2. That equivalent degree of care — close by season-long curves about pummeled casualties and missing understudies — has been applied as a powerful influence for storylines about being outed as an HIV-positive adolescent, about a Muslim teenager's sexual arousal, even a couple of half-kin who put "awful expectations" to disgrace. "Elite" is scrumptiously junky and wonderfully reflexive. The show straddles the line between a hard-and-fast drama about rowdy sexual desires and a socially conscious, nail-gnawing spine chiller about abundance disparity. What holds the show's tone back from going excessively near self-earnestness—or spoof—in spite of the numerous attractive mopes, publication-prepared style, and easily cool needle drops is its conviction that the inward existences of young people are fruitful ground to paint both the world with no guarantees and as it very well may be.

Continues to grip this season and the performances are really strong

Elite Season 2 is the newest edition of the one of the best series in this universe- Elite! This season continues the mysteries left by the amazing storyline and plot of the previous season! New characters - Cayetana(played by Georgino Amoros) and Rebeca( played by Claudia Salas) bring a lot of chemistry and fun to this show! This season also maintains it's mystery and sexy scenes with a lot of chemistry and fun! This proves that E L I T Ǝ is the global phenomenon that the whole world is attracted to!

Continuação plausível e bem feita, não estraga de forma alguma a primeira e ainda consegue deixar espaço para mais, por mais que talvez fosse bom encerrar logo.

A fine sequel of the previous season. It knows what to get rid of, and although the plot lacks even more common sense than it already did, it continues to be addictive. Trash culture at its best.

Elite once again proves that it is the best sexy-mystery teen drama yet

decepciona, media innecesaria, pero no es tan mala

Season 2 of "Elite" delivers a great second chapter to a good first season. It is still the same atmosphere of competition and relationships on a murder case in background and we like it. It is the same quality of season 1, if not better, except here, the story is a bit less good that the plot of the first series. I also liked the new characters (Cayetana, Valerio, Rebekah) because they are complimentary to the story, they add a really nice thing to the show by bringing new dramas and being a part of the relations between the whole crew. It is a good season that you'll like, just like the first one.

Season 2 is even better than 1! The inclusion of the club is iconic, and there are new relationships with characters you would never expect. The new characters added to the cast are also great.

Segunda temporada é legal, todo o drama e o suspense deixaram a série sensacional.
See Details