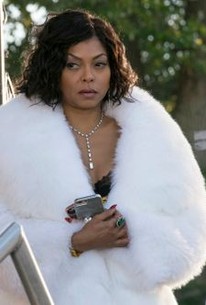 Episode Info
In the fall finale, Cookie organizes a free park concert in order to help broaden Angelo's mass appeal while he works to win the mayoral bid. Elsewhere, the FBI freezes all of Empire's assets, a move that has major repercussions, as the investigation into Lucious continues.
A Furnace for Your Foe Photos
ATTENTION: SOME OF THE QUOTES BELOW CONTAIN SPOILERS
This winter finale is a treat and we get actual plot development and reveals and schemezzzz.
Empire's midseason finale had a few twists, but nothing so major it was completely unforeseen.
Well, Empire's midseason final did not shy away from dropping some big bombshells - but, because this is Empire, I think we would have all been more shocked if there weren't any earth-shattering revelations. (And in Cookie's case, much happier.)