Girlfriends' Guide to Divorce: Season 2
(2015 - 2016)
Where to watch
Buy from $1.99
Subscription
Buy from $1.99
Buy from $1.99
You might also like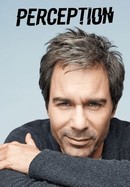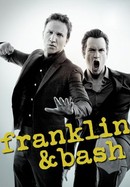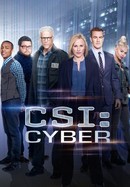 Rate And Review
Girlfriends' Guide to Divorce: Season 2 Photos
News & Interviews for Girlfriends' Guide to Divorce: Season 2
Audience Reviews for Girlfriends' Guide to Divorce: Season 2
The first season was great. But every season after that I absolutely hated the character of Abby; to the point I couldn't even watch the show anymore..

Week storyline - very unsympathetic characters

I stumbled on an ad for this show and decided to watch it after seeing that Paul Adelstein stars in it, I'm a fan of his work. I binge watched the first season on Netflix and fell in love with the writing, acting, fashion and a few of the leading characters instantly. I was looking forward to season 2. The start of season two is very disappointing and insulting to me as a person black person. It actually made me take a closer look at season one. Why? It's stereotype the heck out of black people. How? Ford, a black gay married man can't stop lusting over other men. Marco, Phoebe new boyfriend, is a struggling recovering alcoholic who is judgmental of Phoebe and somewhat envy of her luxury life. Last but not least Retta, the black judgmental, rude, disrespectful woman with a nasty attitude who comes off as jealous of Abby fictitious lifestyle. She raised her hand up at Abbey as if she was a child to shut her up after she stood up in the middle of a meeting while Abby was talking and walked out. Some nerves, right! Oh, I almost left out her backstory, her husband and children father left her for her younger sister, he don't help her with their children, she's struggling to make ends meet, her mom is sick and can't help her and she don't know when was the last time that she been out. LOL. I seriously had to left after writing that. I know that Retta needs the work, but this stereotype character is something that I would've turned down or made some suggestion for some realistic changes, but something tells me that she'd played this kind of character before. I don't know her body of work. I mean come on writers, producers; etc. is this how you think blacks behaves? Here are a few black facts: majority of us tread lightly in the corporate world because we know the consequences behind any actions that we make. Secondly, we are respectful and considered people. I am so considered that I thought long and hard about writing this review, but I decided it would be best to bring to you all attention that you are stereotyping and insulting a race of people inadvertently, well, I assume that you are unaware of this. It would've been nice if the creator had made a black woman a friend of Abby's and the girls. Add some diversity to the show with the girlfriends instead of just having women with the same skin tone. I am sure that your cinematographer could pull off the lighting. I do plan to continue to watch the show to see how Retta character is played out. I'm like Sam Cooke, I know a change is gone come. Hopefully!