Where to watch
Subscription
You might also like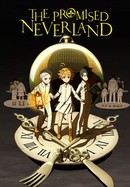 Rate And Review
Audience Reviews for Glow Up: Season 1
This season felt totally rigged! Nikki was so mediocre yet she kept getting given more and more chances! How can she be in the final after being at the bottom 4 times! Leigh deserved to be in the final, without a doubt! Let's not even talk about the fact that the judges and Rankin basically told Nikki what to do in the Rankin episode, she should have gone home episodes sooner!

I feel like the face off challenges are stupid, in season one paige and leigh were challenged to do a cut crease, Dominic's demonstration wasnt a cut crease? And earlier in the season they eliminated Mathieu, they should have eliminated Paige. His look was far more creative, I didnt see what the judges were saying about his look at all

Ill mannered loud mouth Page, talentless mediocre Nikki.. I felt like this whole show was rigged. And Val Garlands Ding Dong.. Please!! Give her a new catch frase! I taught many times that wrong contestants got praises. (And BTW, you will not get to be a pro make up artist just by doing some bs make ups on yourself and posting them heavily facetuned at Instagram..)

I hate to give the entire series such a low rating but I'm basing it on season 1. I simply could not believe that Nikki made it to the end - I was gobsmacked , so to speak. Her makeup was subpar at best and the fact that the judges completely changed her vision for the Rainkin challenge was unacceptable. Also, that wool "art" she did in the second last challenge was hideous, yet garnered critical acclaim from the judges. Weird. Meanwhile other artists were creating amazing , painstaking & beautiful work and were knocked out of the competition by the "precision" queen. At least Ellis won but Nikki should have been knocked out of contention the week she did that white mess, or even the 3 d attempt that was basically 5 blocks painted on a forehead & chin. Horribly disappointing.

The show kicks off with a massive show of cultural unawareness perpetuating the loud black woman trope in Paige, their only POC contestant! Other contestants talk down on her e.g 'Shes too loud' 'We need to reign her in'! The fact that these scenes passed the editing stage and made it on to the final cut tells me that there's no POC in the team to call out the loud cultural unawareness! Not one guest judge is a POC either! I think season one falls incredibly short for something shot in this century! They've managed to make the makeup industry look again only for white people and only accessible to white peoples (i.e from models to judges to contestants to the behind the scenes crew) Cmon guys, let's be more aware of covert racism!

So annoyed that Nikki got so far, glad she didn't win but she knocked out so many talented people, bet she payed to get there. Don't get me started on ding dong

Only watched two episodes (6/7) from this season and I'm already over it. The favouritism over Nikki is ridiculous. All her works were bland and unoriginal. Nothing stood out from the other artists and yet she made it to finals? I'm glad plenty of us agree that was baffling and disrespectful to the hard effort the eliminated MUAs had put in.

I watched season two first like many others, and absolutely the winner was the best from start to finish. The first season really started making me so angry when it got down to the final 5/6 and Nikki kept "winning". It was strictly only because she literally had seen the same model 3/4 times already! Already worked on their eyes, lips etc! That's not fair at all and much better artists went home because of it! Which they fixed in season two by changing the twins each round! But still Nikki should of just been sent home and not even given the chance for the face off.. many times. Overall a really great show, and I'm sure it only has the capacity for new fresh mines with even more skill than these two seasons !

Honestly so glad I watched the second season first, so much creativity and it was so fun to binge. But oh boy the first season made me so angry, the way the judges judged was the worst, they kept Nikki for so long and she clearly was the weakest link, and even in the finals the judges and Rankin gave her so many chances to fix what she was doing even The judges basically told her what to do..... favouritism at its finest, suuuuper disappointing I'd suggest if anyone wants to watch it skip the 1st one and straight the 2nd they actually judge correctly....

Really? REALLY?!? Such potential and it all goes awry. Then worse than awry. Argh. Watching the most talented artists lose out to mediocre ones because of an end dual round that lasts 15 minutes or less is beyond frustrating. Watching the SAME mediocre artist get through to the next rounds?!? The set-up shows blatant disrespect and disregard for the overall time, effort and WORK of the more talented make-up artists.