Hannibal: Season 3
(2015)
You might also like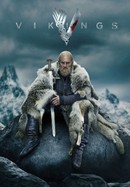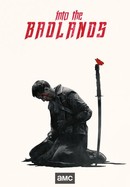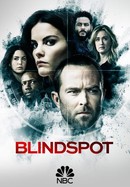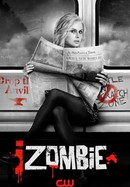 Rate And Review
Hannibal: Season 3 Photos
News & Interviews for Hannibal: Season 3
Audience Reviews for Hannibal: Season 3
100% my favorite show of all time. I think about "Hannibal" every day. It changed the way I think and feel about many things and influenced me substantially which I cannot say about any other show.

A delicious ending to a delicious show; honestly I would be hard-pressed to think of anything I'd improve about this masterpiece.

It is very rare to see a series be exceptionally good until the very end. This one did it!

Obsessed with the aesthetics of the show, visually stunning! Love the exploration of the relationship between the two main characters, very captivating and seductive. Hannibal is beautifully unique, very much recommend.

I recently found this show on Netflix and am so annoyed I didn't find it sooner. Hannibal is very wonderfully made and uniquely beautiful doing its franchise justice in every way. Great acting all round especially the two leads and the dialogue is poetically riveting.

I love it, a bit sad we couldn't have it in proper 2 seasons, as planned, and so see more of the Red dragon story but it's still an awesome season and great finale. We certainly need season 4, tho, to see, what happened next... :)

Hannibal is a stunning piece of television, with beautiful cinematography and complex characters.

Season 3 is Hannibal in its purest form, in full avant garde glory. Hannibal depressed and broken hearted after the events of the last season, is him at his most chaotic. He's completely forgotten his person suit on the trip to Italy and fully acknowledges his freedom is meaningless without Will Graham in his life. The show pulls no more punches with Hannibal and Will's intense ever growing romance and as the series comes to its end, everything leads up to what we were waiting for all along. While giving us a solid and satisfying ending with enough left up for interpretation, there is enough room felt open if the show is ever renewed for a revival.

One of the best shows I've ever seen. Mads Mikkelsen shines as Hannibal Lecter, and Hugh Dancy gives life to Will Graham. Ensemble cast, excellent writing and dialogue, incredible cinematography. The show is beautiful, honestly. It's beautiful.

The conclusion to possibly one of the best shows of all time is excellent. Plenty of the same gore, gorgeous visuals, compelling relationships, and same fantastic acting from Mikkelsen and Dancy all wrapped up into a bittersweet, but fitting ending. I feel I am in the minority by saying I am not the biggest fan of the Red Dragon storyline, but it still without a doubt surpasses the 2002 movie in every way I can think of. I'll be looking out for a continuation of the series, but either way this was quite a good conclusion to a near-perfect adaptation.