House of Cards: Season 6
(2018)
You might also like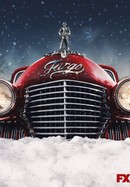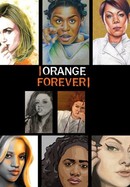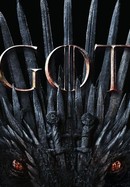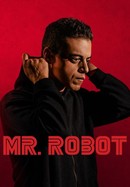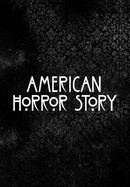 Rate And Review
House of Cards: Season 6 Videos
House of Cards: Season 6 Photos
News & Interviews for House of Cards: Season 6
Audience Reviews for House of Cards: Season 6
This last season is a nothing but a boring farce badly parodying what House of Cards used to be.

The show was done with Stacey was out. Season 6 was a sad joke. When the "innocent" decision-makers decided to kick him out they should have been smart enough to cancel the show.

It's a perfectly fine final season given the circumstances. Robin Wright remains a fantastic Claire.

House of Cards started off great, lost a bit as it went on, and by the end it was not worth watching. There was no way to replace the main character and keep going, they shouldn't have tried. The final season is painful.

Well this happened again, one show that started awesome then by the writers fault it turns out terrible, how could this be possible? So many good shows out there who start great but end terrible, this show the industry is becoming greedy on the money and forgets how to end storys well. My biggest fear is see this becoming a trend and eventually no one will watch full shows again because it will end bad and it's not even worth it. But if they want just to make money with the first seasons then,they contract an low budget writer just to finish it quickly, well congratulations, you did it. I loosing my respect for the Tv show business, with endings like these

I thought Season 6 of House of Cards (Netflix) was very disappointing. Without Kevin Spacey there was just no show. Don't even bother watching. Season 1 thru 5 were 4 1/2 stars for me. Very enjoyable. You can actually visualize politics actually operating this way.

How disappointing! We were absolutely transfixed over the full 6 series, but were left asking "is that it?" at the final episode! What a let down.

This Season finale disappointed me. Really, Netflix! HOW THE HELL DID YOU REMOVE KEVIN SPACEY INVOLVEMENT ON PURPOSE?

The serie got me from the first season and I think that for this reason I expected more about the end. The season begins with the death of Francis somewhat disappointing for what was expected. For example, a trial for the crimes or to reveal all the conspiracies and their corruption. Clare is a tough and firm President, but much criticized and attacked.

Como destruir una gran saga, bueno saquen al actor estrella, y llenen la temporada de política de genero, y por ultimo sáquenle toda lógica, se debio cancelar y no hacer esta temporada.