I'm Sorry: Season 1
(2017)
You might also like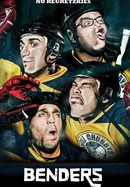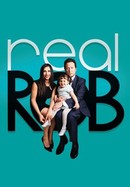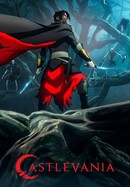 Rate And Review
I'm Sorry: Season 1 Photos
News & Interviews for I'm Sorry: Season 1
Audience Reviews for I'm Sorry: Season 1
Very different & Hilarious if too irreverent at times, but, Love her... I'm her in my circle 😂 BRING BACK JASON for her writing partner, new guy very blonde and bland! BRING BACK THIS SHOW!!

I laugh out loud every episode. The jokes and language are crude but it makes the comedic awkwardness of the main characters so much more entertaining. I was incredibly sad to see it was cancelled, hopefully another network will pick it up because I would definitely watch it... *hint *hint Netflix.

Love this show. Ashame it won't be back for season 3.

Get a new season back on the air. Writing is awesome.

One of the most underrated TV shows I have ever seen. Andrea Savage as creator is genius and as the star she was amazing. She turns simple everyday life into an amazing laugh feast. She tackles everything from racism to death without skipping a beat or laugh. She needs to be Netflix's new go to script doctor. So disappointed COVID-19 killed a season 3. With more shows like this on streaming, NBC, CBS, ABC and FOX don't stand a chance.

Laughed my a** off the whole time! Definitely an adult show though 👼🙅

Raunchy but relatable comedy delivers legit laughs.

The show is pretty funny and I enjoy watching it with my wife. Only problem I have with this show is Mike played by Tom Everett Scott. The writing or his acting doesn't seem to fit the show. I can't put my finger on it but it just doesn't seem to mesh.

I wanted to like I'm sorry...desperate to binge anything funny during quarantine. Made it through 4 episodes and found her annoying, like nails on a chalkboard. Too bad...some great cast members who were stifled

I can't even convey in words because I can't get off the floor laughing. This is America's Fleabag.