Insecure: Season 3
(2018)
Where to watch
Buy
Buy
Subscription
Buy
You might also like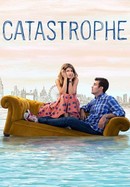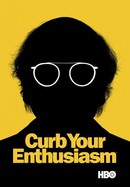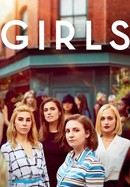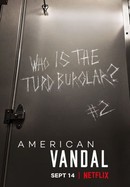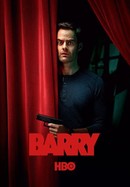 Rate And Review
Insecure: Season 3 Videos
Insecure: Season 3 Photos
News & Interviews for Insecure: Season 3
Audience Reviews for Insecure: Season 3
Issa Rae and her writing crew are refining their tried-and-true process for creating conflict that always seems to make sense on behalf of both opposing parties, which is Insecure's calling card as perhaps the best contemporary drama show currently running. However, season 3 is somewhat held back by its tendency to time-skip in between episodes while failing to make audiences fully aware of the skip, leading to some contextual confusions at the start of some episodes.

Still loving it. Issa, Molly, and Kelly are all brilliant characters. So looking forward to the next season.

Season 3 every bit as good as season 2

Issa Rae returns for a 3rd season of 'Insecure' Way more emotional turmoil last time and Issa is in a tough spot more than ever She's kicked out of her apartment and resorts to sleeping on her bf's couch whilst looking for work, her business is also looking to reshape it's image she feels that the employers reach out to everyone of every race yet it's lacking in people in color itself is the white hand on the logo racist itself? it may be time for her to leave this line of work behind and do something better Molly comes back from vacation hoping to reassess some things in her life; she even moves up in the world becoming a partner at an all-black attorney's office but who knows if she's ready for dating again Daniel tries to put together new music as well their friend Tiffany is expecting so they put together one last hoorah to go all out Laurence returns as well as unbeknownst to Issa a lot has happened in the finale Issa just wants a normal 30th birthday but when is it ever like that considering all the drama that's followed her? it cant be just one gay to represent all gays much like one black woman to represent all blacks educational institutions can get upset about the lack of representation for all why do black employees always struggle? whites always expect blacks to be conditioned when it comes to trust sometimes you gotta go for something even if it makes no sense to others, you can't let others do things for you, sometimes you have to make things happen for yourself, double standards are real for both men and women a much shorter season this time around but Issa comes out a much more changed woman; can she get it all together? only the future will tell for her and her friends

Insecure is as confident and authentic as ever for its third season, successfully capturing the complexities of contemporary relationships in a way that few other shows would dare. Featuring dialogue that feels both real and hilarious, the show never falters in its relevance, and the writers have also come up with a host of interesting plots this season. Issa Rae may also be the most a-dork-able African-American actress to come down the pike in a while, and her character is so representative of an archetype that rarely gets its due in popular media. The show may not have evolved too much in its three years, and the sophomore year had a stronger layer of underlying melancholy, but Insecure is one of the most endearing female-led series on TV right now, and certainly a more universal one than HBO's Girls ever was.

It's ok but I think the first season was better

Yessssss! Love the realness.

Varied shots of Los Angeles, and local spots. Interesting insight into female experiences. Too often the voices are too high pitched, a few unintelligible lines, and overly unnecessary quips. Issa's character comes off as a little mental just to try and seem complex.

Season 1 and 2 are better. I think writing Jay Ellas' (Lawrence) character off this Season was a mistake. He was a fan favorite and a likable character. Issa and Lawrence still have the same circle of friends so they wouldn't be completely cut off from each other's lives after all those years together. Wasn't really believable imo.
See Details