Into the Unknown: Making Frozen II: Season 1
(2020)
Where to watch
Subscription
You might also like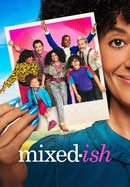 Whose Vote Counts, Explained
Rate And Review
Into the Unknown: Making Frozen II: Season 1 Photos
News & Interviews for Into the Unknown: Making Frozen II: Season 1
Audience Reviews for Into the Unknown: Making Frozen II: Season 1
An insightful, revealing six-part documentary on the highly-anticipated animated sequel that doesn't sugarcoat the fact that the filmmakers were working on a time limit nor does it come off as a glorified commercial for Frozen II since it was now streaming on Disney+. I've seen other behind-the-scenes videos for movies from the Disney Animated Canon on YouTube but there's something about Into the Unknown that felt different about it as it shows how the animation process is different from live-action and even if you didn't like Frozen II a.k.a. the Disney sequel that's *slightly* less polarising than Ralph Breaks the Internet, you've gotta admire the fact that this crew were trying to make the best movie they can under the circumstances they were in. All in all, the best piece of Frozen media in Disney's overexposed franchise and it's not even an adventure in Arendelle.

I found this documentary show about the creation of Frozen 2 to be pretty good. The animation process differs from live-action and you learn some interesting stuff. The best parts are what doesn't make it into the film and why. You also get to see the stress of the creators trying to get this movie right and meeting the deadline and the expectations that come with a sequel to a huge hit. Everyone interviewed is dedicated to making this film work and it shows. Co-director and screenwriter Jennifer Lee is definitely the MVP as you can see both her passion and anxiousness. Most of this takes place within the Disney animation studios, which is also a visually pleasing place to watch. Be aware that this only the last third of the film's production and not the whole thing. There are a few moments, mostly in the first episode, where people are introduced or intentionally acting for the camera. Overall, if you liked Frozen 2, you'll probably like seeing what went into it.

A great documentary showing all the work and passion put into the making of a movie. I felt so close to the Crew and as a future filmmaker I cried the entire time imagining myself at Disney Animation Studios.