Jane The Virgin
(2014 - 2015)
Where to watch
Buy
Subscription
Buy
Buy
You might also like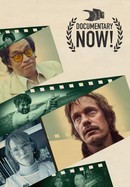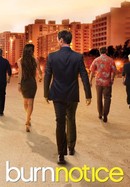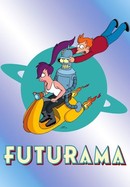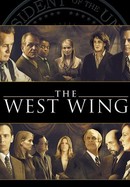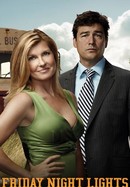 Rate And Review
Jane The Virgin: Season 1 Photos
News & Interviews for Jane The Virgin
Audience Reviews for Jane The Virgin: Season 1
We really like romcoms because the story isn't boring at all. It was unpredictable because a character that died in season 3 suddenly showed up in season 4. We couldn't stop watching that romcom because of the cliffhanger at the end of each episode. It was very gruesome because there were a lot of murders and you don't expect that in a romcom Serie. There was a lot of romance but it wasn't too much. it was a really feel-good story because everything around you was like gone and you were focused on the Serie. The family Villanueva was heartwarming it was very cute how they interact with each other. And the drama was interesting because it was unexpectable drama.

A great show for after work time, over the top, funny, but still goes through important issues, which I liked a lot. But please if one of your main characters is from Czech, you should really consult Czech people about it as the grammar and fact mistakes and the accents were too much for me to watch. Google can not solve all the translations and I am from Czech and I could not understand the characters when they were speaking in my language :D so that did not worked for me, sorry. However all in all great show and refreshing different characters

Perfection of the TVs shows... I have no words to describe on how I do think that everyone identifies with Villanueva family, about being truthful, on how family always shows, how love wins, if I could, I would make every single person to watch. They show how this latin side that is a huge part of US, and at the same part no one still doesn't know yet, which is absurd... If I can resume it in one word: Perfection accomplished.

This show is one of the best!!!! U literally cant stop watching! I wish there was a season 6! I'm sooo sad it's over!!! I tried to pick a favorite actress/actor and I could not do it! Even the narrator was awesome! Everyone was so well matched to their part!!! Really pulled at my heart and love the moral values and family values shown in this show!!! So well written! Absolutely awesome! Thank you!

Well I love it but Jane in all honesty is an emotional wh*** I honestly don't like the way she went about the return of Micheal I understand it's a story and there is obstacles but at the same time it's getting old and I can't fathom anymore of her hurting raf anymore made me feel dead inside

The grandma has to go Jane perfect!!!

Watch this understanding that it is a "Telenovela"! I LOVED the show in the first 4 seasons, However season 5 is WAY TOO WOKE :( Too political. If I want politics I'll watch CNN. Jane is a complete control freak, know it all. I loved Michael (my favorite in the show) I love Rogelio!!! I feel like Rogelio is the CO STAR! The twists and turns are great, but Jane and her wishy washy fickle love life is ridicules. BUT, IT IS a Telenovela after all.

Season 1's brilliant. It's a fascinating and original script. One of the more balanced ensembles from top to bottom; everyone is enjoyable.

I don't really buy the performances, and don't understand the appeal.

The show is very well written with a supporting cast that is either very talented or just funny in their roll. It reminds me of a cheezy Telemundo soap opera, but the show steers right into the madness. The only downside is the annoying narrator, I personally could do without. But it is a good show to pass the time if you are finished with other shows.
See Details