Joe Pera Talks With You: Season 1
(2018)
Where to watch
Buy
Buy
Subscription
Buy
You might also like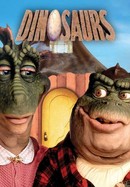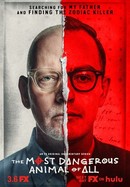 The Most Dangerous Animal of All
Rate And Review
Audience Reviews for Joe Pera Talks With You: Season 1
Hilarious, moving, and soothing. Great for PTSD.

This is the type of Show that the world needs to see because it really touches your heart when you watch it and is so interesting, calming, and fascinating that it does a fantastic job of getting your mind off of current situations that you have. This show right here is one of my favorites and I look forward to getting the news that it will be getting another season. Keep it up Joe Pera, Keep it up!

Excellent show. Really good. Funny and clever. Very chill and relaxing. Not a show for all but give it a chance. Something very special.

This is the most wholesome show since Mister Rogers' Neighborhood.

Wholesome comedy, refreshing brilliance.

Hard to describe. Maybe an 'ASMR Comedy'. Just watch!!!

A funny and wholesome show. Truly underrated with its surprisingly thought-provoking discussions of some of life's biggest questions, as well as its more mundane aspects.

A soft and gentle embrace. This show feels like resting in a hay loft, watching rays of sunlight make needlepoint murals in the air above you.

It's one of the best things I've seen, and the context of it makes it all the more needed and important. Adult Swim seemingly uses this show to help its audience move from what they see as a relevant nihilism towards a needed existentialism.
See Details