Killjoys: Season 3
(2017)
You might also like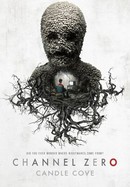 Channel Zero: Candle Cove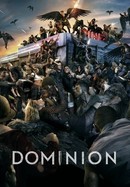 Rate And Review
Killjoys: Season 3 Photos
News & Interviews for Killjoys: Season 3
Audience Reviews for Killjoys: Season 3
Enjoyed every episode tremendously.

more fun and speed in space than all the other science fiction shows today, only a bit cheap in production

Omg! Best show for comedy, action and plot line. It's up there next to the Expanse xxxx

Killjoys takes a sharp downturn in its third season as it jumps the proverbial space-shark. As Dutch plots her war with the Hullen her doppelganger, Aneela, resurrects Delle Seyah and takes her as her lover and together they plot to kill Dutch and conquer the Quad. Hannah John-Kamen does a pretty good job pulling double duty playing two separate characters (Dutch and Aneela) and at making them distinct and different. However, bringing Mayko Nguyen (Delle Seyah) back is big mistake, as is using her real-life pregnancy as part of the plot. Additionally, the budget cuts really show in the piss-poor CGI and cheap looking sets. Still, there are a lot of exciting, well-choreographed fight scenes and an especially evocative soundtrack. Yet while Season 3 of Killjoys is entertaining enough, the series is clearly coming unhinged and racing toward crazy town.

Deeper than the rabbithole that is The Quad, our favorite team starts to follow their own agenda more than taking missions. New people are added to the supporting cast, more backstories are delved up as we veer slightly off course of the adventures and build up to a stand-off between what turns out is a mirror image.

The plasma is a total game-changer and also completely unexpected.

Great chemistry and a plot to keep you guessing. Never afraid to kill characters or use quarries and industrial wasteland as the future universe like many good budget series in the past. I thought I was watching the last ever episode, so what do the next two series have in store?

obsessed with this show and these amazing characters!

LOVE THIS SHOW! EXCELLENT!