Where to watch
Subscription
Buy
You might also like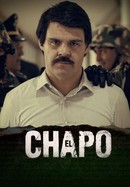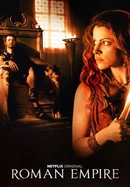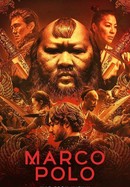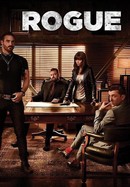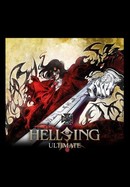 Rate And Review
Audience Reviews for Kingdom: Season 3
One of the best shows I have ever watched...must see!!

Too good. Unbelievable acting, great characters, so well written and very, very binge worthy. So sad it's over - best box set of all time.

Brilliant series. So much more than just fighting. Deep and emotional with believable characters and drama!

I don't understand all of the love this season gets. It's by far the weakest and most out of character. The directing and plot lines were one cringe-inducing moment after another. It sacrificed all the fun and excitement to make people uncomfortable. There was plenty of drama in previous seasons that didn't make me want to change the channel. Weird dreams and time hops abound. They really took a step back with this one. I only give it 1 1/2 stars thanks to Alvey's continued brilliance on screen and Jay's amazing way with words.

This entire series is terrific. Even if you don't have a fascination for Mixed Martial Arts the storyline, the deeply flawed characters, and the chemistry of the cast make this an engaging and worthwhile investment of your time. If you like MMA this is a must see. The blind the scenes look at the life and anguish of these struggling combat athletes is heart wrenching. Frank Grillo is the perfect guy to lead the cast. He manages to make his self-destructive train wreck of a character into a lovable and sympathetic man. The entire cast is great-with a special shout out to Nick Jonas. The risk they took on having teen heartthrob, Nick Jonas, play Grillo's son pays off. He is brilliant and moving in the role. The last two episodes of this season and series were amongst the best I have ever seen in television history. Thank God for Netflix; otherwise I might never have seen this phenomena.

Please give us season 4... and 5 and 6🙏🏽🙏🏽🙏🏽

Outstanding. The characters, the storyline... so amazing. Need more Kingdom! 👊🏼

Fantastic! This show is an emotional rollercoaster and season 3 ends with a huge gut punch. You can't help but love this family. Amazing cast, especially Jonathan Tucker! Watch it!!

This drama series is a Soprano's replacement the only difference is the acting performance on Kingdom is stellar and is at a different level. Jonathan Tucker is off the Charts. The best drama series ever and I found it 3 years after the last episode was produced. What else is out there? Thank you Netflix!

Kingdom is the best series Ive seen in a while. Great story, great actors. Some brilliant individual performances, loveable characters & the fighting is so realistic. Such a shame they stopped three seasons.
See Details