Last Tango in Halifax: Season 1
(2012)
You might also like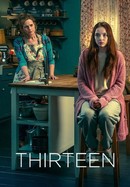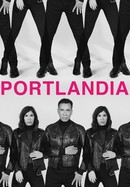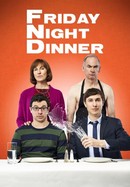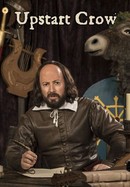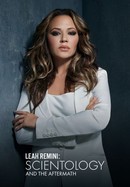 Leah Remini: Scientology and the Aftermath
Rate And Review
Last Tango in Halifax: Season 1 Photos
News & Interviews for Last Tango in Halifax: Season 1
Audience Reviews for Last Tango in Halifax: Season 1
Fantastic series! Well written stories and extremely well acted! Top notch!!

I'd recommend this drama, but I'm not as enamored of it as others seem to be. Derek Jacobi and the other actors are phenomenal. The writing is good, but a little predictable and unbelievable at times. What irritates me about it is that some of the characters act in ways that are unrealistic in real life, make no sense, and/or are just downright irritating. The Gillian character whines & complains & lashes out at others in anger, and cries a lot. And that's in every episode. If something bad happens, Gillian spouts off unbelievably cruel things to people. If something good happens to her, she still spouts off and takes it out on others. Five minutes later, no one seems to acknowledge or remember her spouting off even happened. She's exasperating and very irritating and unlikeable. That'd be fine if she were a baddie character, but she's one of the good characters. Viewers can knock out 10 minutes of every episode for Gillian histrionics. Just fast forward. Oh, and she's always confessing to others about horrible, even criminal, things she's done to other people, for no reason whatsoever. No, Gillian, don't tell your fiancee's relative that you just had a quickie with a delivery boy in the back of his van yesterday. No, Gillian, don't tell a relative that you intentionally murdered his brother. And then lie to him and say you haven't told anyone else, when in fact, you've blabbed your crime to several people. The Gillian actress is a wonderful actress, so I'm not criticizing her talent. This is an interesting, very good series. But it could be better in the plot development & writing. I recommend, if you have a high resistance to irritating characters.

NIce, easy to watch, realistic characters. I still don't get why the police...who are searching desperately for two elderly lost people, find their car parked outside a building, but they don't go in?

Top notch acting from Derek Jacobi Sarah Lancashire, and Nicola Walker

I didn't know a drama series could be this exciting. It's cozy, but progressive and clever. It captures the moods and emotions of the characters incredibly well, and so realistically, while still managing to make big surprising leaps.

Best family drama that I can think of.

The first episode itself captivates you as soon as the lead protagonists meet for the first time after over 60 years. Very rarely do you see such insightful and delightful stories involving septuagenarians. It has both its thrilling and heartwarming moments, right from the beginning. It has a lot of heart, and the first episode itself draws me into their lives; it was the same way I felt about Downton Abbey. And as Downton, it has a mesmerizing and entrancing opening score which sets the appropriate and stirring mood for the episodes. The things people wonder about, remain angry or sad about, imagining the reason behind certain events... all those things are treated quite beautifully in the series. Over the episodes, the lead couple and close kin go through many ups and downs, much like normal life. The supporting characters, mainly the close kin of the lead couple, form quite intriguing and fascinating characters. The way our lives and actions affect the people close to us, and vice-versa, is shown masterfully in this season. I liked how they handled the realization of Caroline's new exploration of sexuality (in her middle ages, after her divorce), and how her family reacts to it. The acting by the entire cast, especially the 70-something leads, Derek Jacobi and Anne Reid, and Sarah Lancashire, is top notch. The screenplay and editing is brilliant, the appropriate timings of events and reactions draws you into the lives of these intriguing characters. Quite an unusual and delightful romantic drama.

With a bleak but effectively used backdrop of Nova Scotia, Halifax, this film is a wonder. The everyday types of characters are so well fleshed out that I felt that I have known one or all of them at one time or another in my life, the good ones, the bad ones and the ugly ones. It is definitely a superb example of all aspects that makes movie viewing worthwhile. The director, actors, writers, production set all come together in a way seldom seen, lightning in a bottle it is. Alternatively sad, gritty, charming, humorous, witty, moody and melodramatic, it can only be described by me as thoroughly memorable and entertaining. As I own the DVD collection, I intend to give the series a repeat viewing. Believe me when I say, this film is a sure-fire winner!