Last Tango in Halifax: Season 3
(2014 - 2015)
You might also like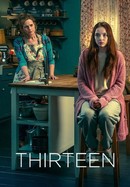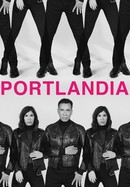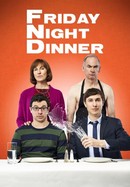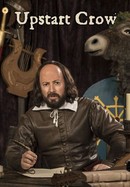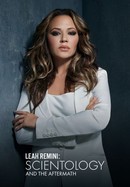 Leah Remini: Scientology and the Aftermath
Rate And Review
Last Tango in Halifax: Season 3 Photos
News & Interviews for Last Tango in Halifax: Season 3
Audience Reviews for Last Tango in Halifax: Season 3
Beautiful story about family and love.

Wonderful series!! Love the actors and the rich stories! The nuances in the character personalities are a strength as are the presentations of their ongoing life challenges that are sprinkled with humor. Bravo!!

Having enjoyed Sally Wainwright's "Happy Valley", I had great expectations for this series. Unfortunately -- though it has engagingly flawed characters, witty dialogue, great acting -- it's a bit of a disappointment overall. The problem is lazy plotting, where random melodrama is periodically introduced to shake things up or provide an easy resolution for tensions between the characters. LTIH excels in its quieter moments, where drama arises from believable personality flaws, bad judgment, or the simple demands of raising a family. The rekindled romance between Alan & Celia is delightful, and offers many opportunities for drama as they realize what it means to finally get the person you've had a crush on for 60 years. Great stuff. But then out of the blue (perhaps to juice up the ratings?) something dramatic or shocking will happen which allows simmering tensions to be lightly tossed aside without a real resolution. After a while it seems laughable. A secret pregnancy is revealed, and not only is she 8 months pregnant, but she's having the baby *right now*! Gillian's poor taste in men leads to conflict & argument, and then suddenly her car blows up for no apparent reason (and is never mentioned again). Celia has issues with Caroline's lesbian romance, but then suddenly an illegitimate son pops up out of nowhere, and then we kill off a major character as well for good measure! It's all piled on far too thick. If Wainwright had more trust in her wonderful characters, and more faith in the audience to enjoy a more realistic drama, the result could have been much more satisfying.

Hats off to Sally Wainwright for a great story and script. Love all the characters. It's my cup of tea

Awesome show!! I loved it from the first episode!

I LOVE the characters in this series. They are so real and flawed. Celia is perfect in her roll, so typical for her generation. Gillian's drinking problem prevents her from making any good decisions, and John...well he's such an idiot. Don't we all know a John? Immature twit who only thinks of himself. Caroline is the more stable one, but she doesn't seem to realize she's using Kate as a rebound. Not only are these characters authentic, they look like real people. The actors in American seem to all look alike. Perfect teeth, duck lips, no wrinkles, definitely not realistic. I can't wait for the new season!