Lincoln Rhyme: Hunt for the Bone Collector: Season 1
(2020)
Where to watch
Buy
Buy
Buy
You might also like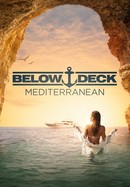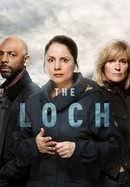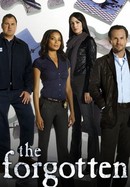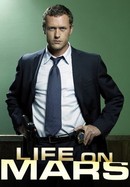 Rate And Review
Lincoln Rhyme: Hunt for the Bone Collector: Season 1 Videos
Lincoln Rhyme: Hunt for the Bone Collector: Season 1 Photos
News & Interviews for Lincoln Rhyme: Hunt for the Bone Collector: Season 1
Audience Reviews for Lincoln Rhyme: Hunt for the Bone Collector: Season 1
Lincoln rhyme is not black!!!!

Trailer looked good, as I liked the movie thought I would enjoy this but the acting is very poor and stupid things they do in the story make it too unbelievable to watch. Got through two episodes and think that will be enough.

I didn't find myself comparing this series to the Angelina/Denzel movie. I have loved Deaver's series of books. His writing is so much better than that in these series. The drama in this is cheap. I was disappointed with some of the changes they made in casting — replacing Lincoln's gay male attendant with a black woman. Also requisite weird nerd girl (cf NCIS, etc) added. Amelia is more diffident in the series than in the books. Also, Lincoln is actually not grumpy enough. I really like Selitto tho.

Love this show, great thriller, edge of your seat stuff. This is a keeper

Really bad writing, especially the penultimate and ultimate episode.

Started watching this with good intentions.nice cast.problem is..the only capable person working for the poĺice became a serial killer.all the others end up either tied up or killed or whatever.script for laughs.

This show is based on the 1998 movie and brings more excitement.

Love it! Hope it gets another season!

I still prefer the 1998 movie version. You know, the one with Denzel Washington and Angelina Jolie.

I find this show, based on the Lincoln Rhyme books by Jeffrey Deaver about the titular paraplegic forensics expert, to be just okay. This show is frequently textbook television crime procedural to the point where it almost feels like parody. The characters and their predicaments feel like imitations of a dozen other shows. Some of the dialogue is downright bad. Network television may not've been the best choice for the Lincoln Rhyme books. Rhyme feels he would've fit better on streaming. The characters are shifted or watered down to fit the network environment. Just like in the movie, they cut out Rhyme's caretaker Thom and replace him with a different person for some reason. The show also leaves out one of the biggest reasons the books are popular: the twists. Pretty much all the actors can't make the dialogue work. I'll give a little more credit to The Sopranos' Michael Imperioli as Detective Sellitto though that may just be bias on my part because he feels like he was created in a lab to play a TV cop. A major issue is Grimm's Russell Hornsby as the lead. He's a charming actor and that's the problem. He just can't pull off Rhymes when he's supposed to be misanthropic or coldly analytical. So, after all those complaints, why didn't I rate this lower? Well, I legitimately liked the mysteries in this. They had variation and felt distinct. The show did manage to keep intact two major element of the books: the use of forensics and the history of New York City. This part of the show is quite interesting. This is an imperfect but still decent time waster. There is always room for improvement and I'll keep watching if this gets renewed. This definitely isn't a great show but this might be for you if you're just a fan of network police procedurals. If you're a hardcore LR fan, be forewarned.
See Details