Lucifer: Season 3
(2017 - 2018)
You might also like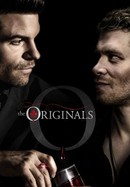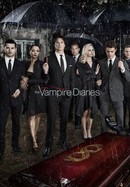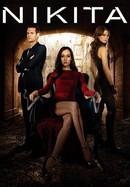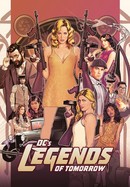 Rate And Review
News & Interviews for Lucifer: Season 3
Audience Reviews for Lucifer: Season 3
This show rocks!! Where do I start? Its got everything you could possibly want in a show and so much more!! It has comedy mystery and crime mixed with a supernatural twist. The devil is solving murders 😂 a must see!!

After the first two seasons, this one fell a little in quality. I think that's partly due to the extended length of the season. It could have probably done with the "Sinnerman" storyline for example. Other than that, it is still enjoyable to watch, despite it's failings. Cain had the potential to be a great villain, only managing to reach it in his final few episodes, but his interactions with Lucifer were still entertaining enough to leave me happy. And despite the horrid love triangle, there were still plenty of heart-warming Deckerstar moments.

Best Montage! Brilliant! A bit boring.

The season felt a bit stretched out and had a few too many filler episodes, but it was still engaging and the chemistry between Lucifer and Chloe is awesome. Like the Charlotte Richard and Dan stuff. Cain...was awesome. That being said, some pacing issues, some stuff too drawn out to make sense were a 5 minute conversation would FIX the whole thing lol. Still worth watching.

Season three of Lucifer has everything I loved about the previous two seasons and more. It has the best antagonist of Lucifer so far with Cain, the first murder. I feel like with 24 episodes(without bonus), it really has time to slow cook and flesh out a lot of the stuff, so nothing in this season ever really feels rushed. The character journeys and things that felt pointless come full circle in the last two episodes, especially Charlotte's storyline. I felt like she was very pointless for was the majority of the season, but I ended up enjoying the character more than Lucifer's mom. I also absolutely loved the themes and ideas they presented in this season about how we are responsible for our own actions. This season is also very funny. The finale I think is fantastic, it's easily my favorite out of the series. About the bad, this season is ridiculously long. There is this entire chunk of filler that I didn't like. It was just downright tedious and repetitive to the point where I was kind of beginning to dislike the show. The only thing that kept it working was Tom Ellis's magnetic charisma, and without that, I hardly see anything I liked about the huge middle chunk. Mazikeen also becomes pretty unlikable in this season, and becomes whiny and hating everyone. She is very stupid and really annoying. Amenadiel was still good, and Lopez was still fun but I feel like the majority season was just stuck in one place rather than going forward. That is my biggest gripe. Also, Charlotte sticks around way more than she probably should. Although this was a very flawed season, I did love the finale and how everything came together. I love many aspects of this season, and I still think this is a show that is still good even at its weakest. I would give Season 3 a 72/100, a B-

Still good but overly long. This felt as though they stretched it out because they thought they were going to wrap up this season, then weren't sure what they were doing at the end. Also, the ending with the 2 extra episodes was a bit of a mess and I couldn't see how it would link into the next season (as the 2 bonus episodes were meant to be the start of the new season). It was still fun to watch and the cast and performances were as good as ever but new characters were introduced for not much apparent purpose rather than exploring the back story of established characters more. I still don't know much about Maze.

Another amazing season, Lucifer really is the best show on tv. Humour, drama, fantasy - this show has it all in spades.

Ossum season I really love it. Don't judge how long it is but It is not a little boring you Will enjoy it.

Absolutely epic, Tom Ellis is captivating from the moment he is on the screen and leaves us longing for more.. episode after episode. Each and every cast member in Lucifer are phenomenal, from Tom Ellis to DB Woodside, Lauren German, Lesley-Ann Brandt and Rachael Harris and soo many more have brought this series to life, leaving fans around the world in a craze for more, almost as though it were a real life story. The writers, cast and crew are amazing and constantly showing their appreciation to their fans. You may think its not for you given the story line, but you will be gravely mistaken, from epic fighting scenes, angels & demons & the devil himself, love & hate, to deeply thought out emotional battles, this series has it all and you don't want to miss a moment.