You might also like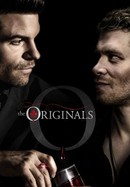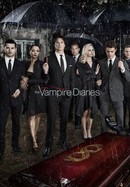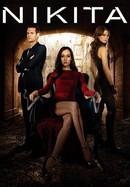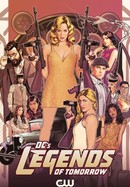 Rate And Review
News & Interviews for Lucifer: Season 4
Audience Reviews for Lucifer: Season 4
The season 4 was so much better than season 3, even have little boring on ep1 to ep 3 but after that, all amazing, the plot clear and make you want to follow, amazing.

I absolutely love this show!! You gotta see it!! Its got something for everyone!! Comedy, suspense, mystery etc. A supernatural masterpiece

I feel this season had the best structure and pacing yet. And it definitely benefited from it's change of network. Was it angsty? yes. But that angst felt appropriate and led to an ultimately closer relationship between the lead characters. The ending was wonderfully heart-breaking and while it would have been undeniably tragic, it would have made a satisfying ending should Netflix had not chosen to renew the show.

As a wise man once said: "when you start adding characters and it is all you can do to make the storyline active, you have to wrap up your series." Here, the series is really shifting. It is becoming something else and is taking itself too seriously.

Spoilers and +1 Star for Netflix saving it So, they went a bit crazy with stereotype religious fanatics and having Chloe get all brainwashed and such, which just seemed silly and over the top for me. It jumped the shark somewhat for me on this season. Eve was pretty awesome though. It definitely wasn't as witting and charming as it had previously been. It also took a bit of a darker and grittier turn and I wasn't huge fan of it. That being said, there were some great moments in it and so it's still worth a watch.

93/100 Definitely the best season of Lucifer. Loved every episode.

i was a big fan of the first three seasons. Loved the concept, the characters, the situations. Series four, episode one started off very promisingly with Lucifer pining for Chloe as the camera did some "fancy footwork" with the changing background behind his piano. Many of the characters that we had come to know reappeared and it looked like there was new promise of an approaching rapprochement among the various parties - and hopefully a new level of intimacy between Lucifer and Chloe. However it all went to Hell -pun (sadly) intended in the final moments when Chloe "found" religion and was revealed to be in thrall of some evil priest. I couldn't watch one more episode. I feel that "Lucifer" jumped the shark at that moment and (shockingly) bereft of ideas, chose to introduce a cynical and unrelatable reactionary religious angle into what had been until then an imaginative, charming, witty, clever, suspenseful and romantic series. I hated to lose my celestial as well as earthbound "friends" after the first 3 seasons but...so it goes.

Awesome tv series great story line I love binge watching Lucifer

Coming off of the save by Netflix, Lucifer takes a step back up with the addition of Eve who can steal any scene she is in while playing off Lucifer brilliantly. It is an odd start to the season but it finds it's way back.