Marvel's Agents of S.H.I.E.L.D.: Season 2
(2014-2015)
SEASON: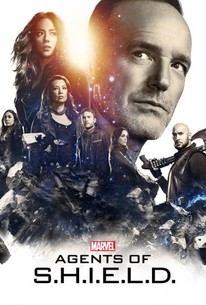 TOMATOMETER
AUDIENCE SCORE
Critic Consensus: Marvel's Agents of S.H.I.E.L.D. relaxes into itself during its sophomore season, mitigating the show's growing pains by focusing on characters while amping up narrative thrills.
Marvel's Agents of S.H.I.E.L.D.: Season 2 Videos
Marvel's Agents of S.H.I.E.L.D.: Season 2 Photos
Tv Season Info
In Series 2, Phil Coulson and his team of S.H.I.E.L.D. agents and allies attempt to rebuild their organisation but they're forced to operate in secrecy because they're now wanted fugitives.
News & Interviews for Marvel's Agents of S.H.I.E.L.D.: Season 2
Audience Reviews for Marvel's Agents of S.H.I.E.L.D.: Season 2
In its second season Agents of SHIELD continues to underwhelm and disappoint. Picking up where the last season ended, newly appointed director Phil Coulson covertly works to rebuild SHIELD while being hunted down by U.S. Air Force Colonel Glenn Talbot; meanwhile Hydra commander Daniel Whitehall works with Skye's father to unlock the secrets of an alien piece of technology known as the Diviner. The show is heavily reworked to focus more on Skye, transforming her character from a computer hacker into a lethal SHIELD operative, and it doesn't feel organic. However, some very strong recurring guest stars are brought in, including Adrianne Palicki, Edward James Olmos, and Kyle MacLachlan, who bring a lot energy to the series. And, the episodes are full of intense and exciting action sequences. But the storytelling is poor and keeps moving the show further and further out of sync with the direction of the Marvel films. Season 2 of Agents of SHIELD works well enough on its own, but as part of the Marvel Cinematic Universe it creates a lot of problems and feels clunky.
The show has really picked up since its previous season. The stories are coherent and the characters have all come into their own, best of all there hasn't been a single episode that felt unsatisfying.
The second season of the show goes in a completely different direction than the first season did, which probably leaned a little too much on the MCU movies. However, this season is completely it's own and it's really enjoyable and it has so many new cool directions that was just perfect for the show. The Hydra threat that was started in the first season is also a big part of this season and it's even better than the first season. Hydra feels so much more threatening this time around and we never really know what their ultimate goal really is. However, when we are introduced to the Inhumans, this show finally became one of my favorite shows on television, something that I really wanted to happen ever since the first episode of the season. We get the usual cast, with the add of Nick Blood who is really great at playing Lance Hunter, who is kind of a really likeable asshole. This season is clearly the direction that this show needs to go and the direction that I hope will continue over in season three.
Discussion Forum
Discuss Marvel's Agents of S.H.I.E.L.D. on our TV talk forum!