Marvel's Iron Fist
(2018)
Where to watch
Buy
Buy
Subscription
Buy
You might also like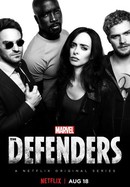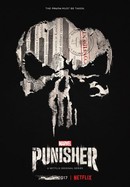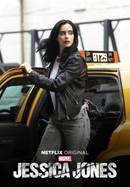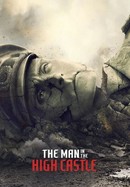 The Man in the High Castle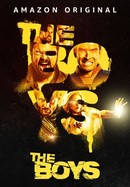 Rate And Review
Marvel's Iron Fist: Season 2 Videos
Marvel's Iron Fist: Season 2 Photos
News & Interviews for Marvel's Iron Fist
Audience Reviews for Marvel's Iron Fist: Season 2
Still not as good as Daredevil or Jessica Jones but better than Season 1. Way better than most of the stuff (or content) Marvel put´s out these days. Action is improved. It´s a shame that there is no season 3. I would have watched it.

Whilst there is still room for further improvement, the second season to Netflix's the Iron Fist addressed the criticism that the first season adapted in which the fight scenes and the characters (which were given more personality) is certainly a vast improvement.

Iron Fist's second season is improved by better action sequences and a faster tempo, although it still has an inferior position among MCU shows.

The plot changing scenes were awesome. the story of protecting new york and the transfer of chi, fantastic! must recommend it and must wacth defenders before it as it is its prerequsit.

I love this show. Don't listen to any of the other reviews, it has great action, good villains, and a (mostly good) cast. The only weak link link is the actor who plays Danny…wow

I liked it started very slow, but it was a good show. I wanted more, but good shows don't last long in Hellywood.

The season had a slow start, fine. But Alice Eve brought it, she was spectacular. The ensemble cast did a good job, and the end of S2 was really great. S3, which frustratingly didnt happen, to see Collene with her white fist and light-saber-sward, and Ward and gun-slinging dual fisted Danny messing things up in Asia, would have been a complete riot. I cannot see why this show was cancelled, other than the Disney-Neflix issues, and why there seems to be no interest in revisiting these characters in addition to DD and the chatter around bringing back LC & JJ (& Punisher?) in the MCU. I think this show will age well and will be better liked over time, with some distance and perspective. Ward and Danny...bring 'em back!

davos is a great villain who kept me watching but otherwise this show sucks still

Better than the first season and showing more promise. Still deserves a 3rd season as it was just coming into it's own.

This season was a much improved season because of the supporting cast. Finn's acting and the magnetic bonding with the romantic lead are TOTALLY missing still! This season just goes to prove that the inherent weaknesses in writing and plot meter CAN be overcome by the talents of a surrounding cast and boy, does this ensemble shine in season two. They step up Misty Knight's role and Simone Missick is a naturally beautiful and radiant actress, when she steps into any scene - she captivates. The intimate relationship that springs up between her and Colleen Wing is enthralling. As a longtime member of the 12-step program that Ward is proud to have heralded as an impetus for his 'being a better person now', happens to have historical roots in one of my apartment living rooms in the form of the Bristol Literature Committee of 1980. Thank you, N.A. for the 15 minutes of fame... ...but Disney has found that these types of story arcs work best in a six episodic format rather than Netflix's 10 or 13-chapter binge dump. And so, that is what has befallen this, and most of the Netflix Marvel character series - they needed desperately to be formatted properly, either by shortening the episodic/chapter season to six or seven hour-long episodes or by cutting the length of the episodes themselves. Coming to this realization too late, its dawning is evidenced by the first and last Defenders being only 10 episodes and even that was too much for the writing to sustain. But all tolled - this was a promise fulfilled, because of the backlash the first season received, this team of actors stepped up and delivered a better product and it shows. You'll enjoy this season more and do less wincing.
See Details