Marvel's The Punisher
(2019)
Where to watch
Buy
Buy
Subscription
Buy
You might also like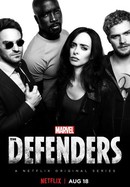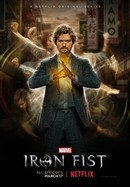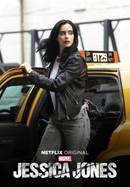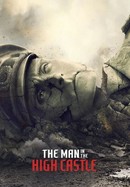 The Man in the High Castle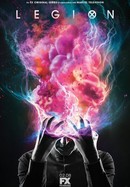 Rate And Review
Marvel's The Punisher: Season 2 Videos
Marvel's The Punisher: Season 2 Photos
News & Interviews for Marvel's The Punisher
Audience Reviews for Marvel's The Punisher: Season 2
The Punisher continues to be one of the best comic book adaptions. Season 2 keeps up the action and ends with an exclamation point! Much like Season One, there are some choices the writers made that I question, but overall this continues to be an outstanding season.

Incredible. Jon Bernthal is the absolute man.

The scenes are brutal, and the actors are great but the entire package is brought down by disappointing storytelling. A lack of depth meant the plot felt silly a bit too often. Season 2 is still a good installment in my opinion. The storyline was coherent enough to provide moments of satisfaction knowing the punishment has been meted out, and thank you for your hard work Jon Bernthal. Thank you papa

Given the fundamental premise of the series I didn't have high expectations, but they surprised me and I find it interesting and quite enjoyable.

The Tv Show is great, no discussion, but what have they done with billy russo aka jigsaw?! i think that he should have a more intimidating aspect like in the comics, or at least like the movies. with the new aspect he lost his mind and with that they make the transition of billy russo to jigsaw, being jigsaw more sadic and more violent, the mask just omit that transition of the character.

Was still good but did billy really dirty

The actors are very good and the more the story continues the more interesting it becomes.

Absolutely recommended to follow the adventures of Frank Castle, one of the darkest Marvel hero.

"The Punisher" is an incredible character. He never gives up and fights to the end for what he considers his justice. Great season!

I would recommend S2 if you liked S1 and like the cast. S2 made a lot less sense than S1 and was harder to like, but once the main characters were back in NYC (ep 2 or 3) it picked up and was interesting even if hap-hazard. The lack of closure with Krista was odd--maybe they expected to deal with her in S3 or was that just poor writing? I felt genuinely badly for Russo at the end. Did he embrace how terrible it was for Frank to kill his family? That was unclear, though it seemed by his last words that he did, and it would have been nice to hear him speak more to that before being shot by Frank. I also dont understand who Frank was punishing in the very last scene. Is he now a Ronan, where he just goes after bad-guys en mass? Having him work for Madani at the CIA with a license to kill, while also having him go rogue, would have been fun--and there's enough potential there for an interesting movie. Another lost opportunity for the show, perhaps S3, would have been having Frank team up with Josh Stewart. Was Josh Stewart's only motivation throughout the entire season to save his two kids? That's kind of hard to believe based on the craziness of his killing spree. Was hiding the sexual preference of a gay son the only motivation for Bernsen and O'Tool for having Josh Stewart kill so many people? That seems a bit tone deaf in modern times. On another note, Bernsen and O'Tool are terrific actors. Bernsen was such fun throughout Psych (not to mention A League of Their Own and other shows and movies), and O'Tool, all the way back to 48 Hours, knows how to work the camera, even in her 60s. Thier collective skillset is powerful and they felt entirely underutilized in this show. Again, it was a hard season to like, but the cast, action and solid acting carried it very well.
See Details