Mr Inbetween: Season 3
(2021)
Where to watch
Buy from $1.99
Subscription
Buy from $1.99
You might also like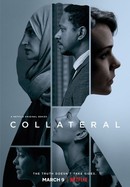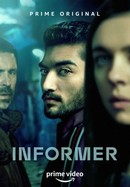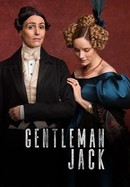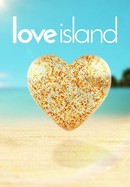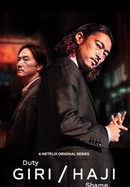 Rate And Review
Mr Inbetween: Season 3 Videos
Mr Inbetween: Season 3 Photos
News & Interviews for Mr Inbetween: Season 3
Audience Reviews for Mr Inbetween: Season 3
This show is just outstanding. It builds on the previous two series. Ray Shoesmith is so relatable in a world of woke nonsense. What a breath of fresh air. Dark comedy at it's best.

One of the most under-rated series on TV. Excellent, dark comedy and drama start to finish. Do yourself a favor and watch this

Fantastic series…. Really gritty and honest as well as funny…. Shows that there's good and bad in all of us….

It ends beautifully, but though you really, really want more, you're still satisfied. All the acting is superb, but Scott Ryan is a step beyond, inhabiting a character for the ages. He got in, he got out, he said what he needed to say, did what he needed to do, and now you have one of the best TV shows ever made. I fervently hope to see a lot more of Mr. Ryan and his cohorts.

Wow. I am so sorry this is over. My favorite show in years.

One of my favorite shows ever

I'm not only rating Season 3, but the whole show, because the whole lot is brilliant. Sometimes humorous, sometimes gritty, most times shocking, this is as gripping as they come. Supported by great scripts and fantastic acting, the scenes and the dialogs are excellent. The characters and the stories are very well developed. Scott Ryan as Ray is superb, a complex, ruthless, hitman, but with a sound code of conduct. His relationship with his daughter, an exceptional Chika Yasumura, shows his loving, caring side, and his conversations with her are an example of how to talk to a child like a developing adult, not a moron. All the acting is excellent, obviously also a result of impeccable direction by Nash Edgerton, but I reckon that Nicolas Cassim as Bruce, Ray's brother with MND, is the best. It would be so easy to overplay the character, Hollywood style, but his acting is so good that I had to go to the Web to make sure that the guy was not actually suffering from the disease. Ray's relationship with Bruce, his love for him and his compassion result in one of the most compelling, moving scenes of the whole show. I cried. Edgerton's hand also shows on some scenes like the outback car accident, I don't want to spoil it, but this is unmissable. What can I say, brilliant, exceptional, and Australian through and through, do not miss it.

Truly exceptional. It went out with a bang and will be greatly missed.

Strong season. This one is more emotionally fraught than the previous. I'm halfway through. Ray's demons are really coming to the surface here and his lifestyle is catching up with him. Watching this actor wrestle with that stuff, he does such a good job. The new characters are all funny/good/entertaining. This show keeps it somewhat light with comedic scenes but they really don't make the whole show feel silly at all, it's still a really heavy show. Update: just finished the season. Really great ending scene, just perfect. Spoiler: the final ambush scene in the house, it doesn't make sense that those 3 guys would be trying to take Ray down. They are the same people that knew they needed Ray's help with previous crimes. They would have had pros do it. They didn't do any previous hands on crimes themselves so why would they take on the hardest possible target themselves. With like piss poor weapons too. That was a bit incongruous, but I get that it ties the story up nicely.

A fitting end to a brilliant series. I really loved Mr Inbetween and can't wait to see what Scott Ryan comes up with next.