Mr. Robot: Season 4
(2019)
Where to watch
Buy from $1.99
Subscription
You might also like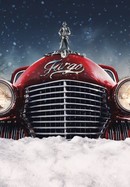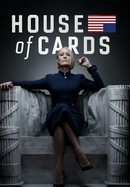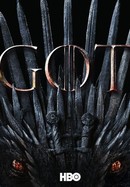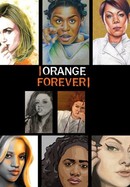 Rate And Review
Mr. Robot: Season 4 Videos
Mr. Robot: Season 4 Photos
News & Interviews for Mr. Robot: Season 4
Audience Reviews for Mr. Robot: Season 4
A satisfying finale to one of television's greatest mystery-dramas. The cinematography has been excellent throughout the show, but this season utilizes light and color to give some extra vibrance that I really enjoyed. Like Season 3, there's less overall mystery to be solved, but at this point the plot and characters are strong enough to stand without it. Mr. Robot is in my opinion: the most underrated TV show of all time.

A superb finale to an excellent season. One of the best series of the decade. My only complaint is that it's over.

Underwhelming finale and so many unresolved stories.

The last season and sadness hits, but it closed with a flourish, it brought us sadness, happiness, hope and at all times we root for the hero, yes, not every hero wears a cape, and in this one he uses a mouse and keyboard to hack

Amazing, well-crafted show from start to finish. Binged it all in a week, and was never disappointed. It had a plot, and it committed to it all the way until the end. It's also one of the most intense and gripping shows I have ever watched.

This is the greatest show TV was ever given. I got it tattooed on my forearm. We need to heed the lessons this show gives. It's the gift we have never deserved.

excellent series, with very good plot

This show is so amazing on so many levels. The cinematography, the original way to show mental illness, and how Sam Esmail managed to create a show where the plot doesn't even really matter. This is a masterpiece of a television show, and it is definitely the best one out there. The characters are just so beautifully written, compared to any other show out there, characters are either BAD or GOOD, not in Mr. Robot. All characters are BAD and GOOD. All of the characters have something that makes you hate them, and something that makes you love them. Even the characters that are boring and not so interesting, and actually boring to watch, because Sam Esmail's genius made sure to either have something else interesting happens in the scene, or just show more sides of the character instead of it just being: "Oh, this is a character and she is an assistant of this character, and you'll never learn anything else about her, she's just boring" instead it's more like: "Oh, this character is working for this business, but she also has a life, she's the main characters childhood friend, oh, and her parents' story is the same as the story of the main character (relatable)". This show will probably never be beaten, and for the people who don't like the show, well, you're probably also the type of guy to watch Marvel movies, and say they're all original, even though they're all the same. Overall 101/100, this show took it to another level.

Mr. Robot. Wow. Why haven't more people watched this beautiful, well-crafted show? What an incredible piece of visual storytelling. Season four was some truly fine serial filmmaking*. This show has so much to say... about capitalism and vigilantism, the nature of evil and the consequences of greed, and the devastating effects of trauma and the lengths we'll go to protect ourselves. There are so many layers I need to pull back and reflect on. I'll be processing this one for a long time. I may go back to revisit certain episodes. There were several that were standalone masterpieces (405 Method Not Allowed and 407 Proxy Authentication Required immediately jump to mind), allowing the show's creator, Sam Esmail, to really show off his command of film language and penchant for creative risk taking with genre-busting abandon. Things this series knocks out of the park: on-screen hacking (having actual hackers consult the writing staff helped make it real, and getting creative with editing kept the coding from being boring); the soundtrack and music cues (never shying away from emotion or humor through song); the editing (always keeping the pace strong and steady); the cinematography (you just didnt see a similar use of negative space on TV much if at all before this show); subverting genre in a non-gimmicky way while doing things that could have been gimmicky on other shows (veering from the established visual style as needed to build character, create a momentary mood, or crack a joke); cliffhanging nearly every episode (we stayed up too late too many nights). And can we talk about the acting?! Holy smoking Oscar, Rami Malek. I knew he was good but hot damn. Season four alone was a challenge many actors would not have been able to rise to. Then you have the supporting cast. Christian Slater nails it. BD Wong needs more big roles like this. Carly Chaikin proves she can hang in top tier dramas. Grace Gummer obviously inherited acting chops from her mama. All of the supporting cast were great, creating believable flawed people, but some of the characters became unexpected standouts providing some much needed comic relief thanks to their actors' total commitment to the role: the used car salesman turned villainous fixer, the hired henchman obsessed with Seinfeld, the wannabe drug lord with a soft spot for talk therapy. It was such a joy to watch them revel in the parts they played that I would often be grinning after one of their scenes (even after one of them axed someone to death). Yes, there were dark moments (maybe a half season too many?) and a few narrative missteps, and yeah, Im still not 100% clear on some of the subplots so there will be some googling in my future. But damn, if that was not a satisfying ending. An expertly-woven tale. It's that same high from finishing a really well-written book full of rich, complex characters and deeply layered themes that you'll think about for weeks. It was told with precision and invention and a bold approach that only works when the creator fully believes in their characters. Sign me up for more of Mr. Esmail's fireside stories. If you havent given Mr. Robot a try, go for it. 45 episodes of excellent, taut storytelling. It'll appeal to you if you like techno-thrillers, dark Robin Hood stories about sticking it to the man, twisty mysteries, mind-bending psychological dramas, things that make you question the nature of your own reality, and anti-hero protagonists.

The FBI agent makes this unbearable. The Dark Army is poorly written and tiresome. The reveal of what Mr. Robot really is is well written, but overall, the focus on Elliot's mental strife rather than any grounded plotline ends up dragging. I pace/tone the tone that season 1 set.